Fiction Ed's Blog: Retro Older Girls' Magazines
---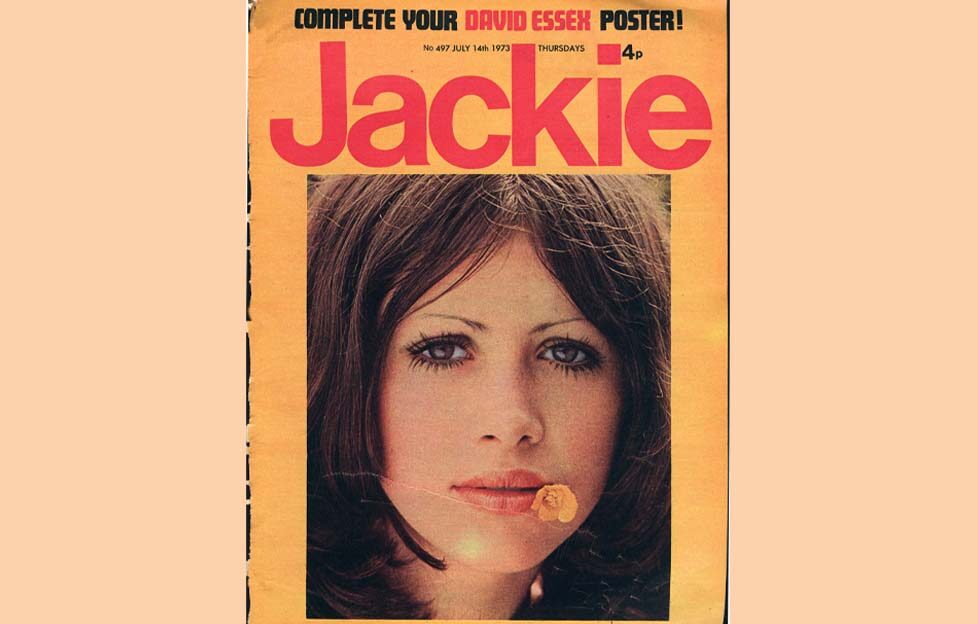 Jackie, 1973. All images copyright DC Thomson.
Did you read our piece recently about comics we loved, when we were children?
It was inspired by an online thread I'd read about comics, and how they encouraged a love of reading, from an early age.
It struck a chord with many readers, with lots of happy online chat, and memories.
I've been in touch with Melissa from our Archive Team, about the older girls' magazines we used to publish.
I worked on three of DC Thomson's teenage publications, back in the day – "Blue Jeans", "Patches", and of course – "Jackie"!
Jackie
"Jackie" ran from 1964 to 1993 and at its peak, sold over a million copies every week.
It completely captured the spirit of the times, with its first issue published just ten days after the first-ever "Top Of The Pops", and at the height of Beatlemania.
Popular features included posters which came in three parts, with the head and shoulders kept until last! (As in our cover, above, main image.)
The 'Cathy and Claire' Problem Page was popular and by the 1970s, received upwards of 400 letters a week.
Fiction Team's Tracey and I both worked on "Jackie", and like BBC newsreader Fiona Bruce, appeared as 'models' in photo stories!
Here's how the magazine looked in the year it ceased publication, 1993 (below).
Blue Jeans
Another weekly DC Thomson publication, "Blue Jeans" ran from 1977 until 1991.
Back-page pin-ups included Starsky and Hutch's David Soul, and 70s band Flintlock.
Free gifts included a 'denim-look carrier bag' and a push-up eye pencil.
Romance photo stories were most popular – with one starring future actor, Alan Cumming!
"Patches" was another teen title, popular in the 80s.
Photo stories were its most popular feature, too.
Romeo
Do you remember "Romeo"? It ran from 1957 until 1974.
It was full of picture stories, puzzles and cartoons, with features on The Beatles and The Stones, Cliff Richard and David Bowie.
Printed on the old-style 'letterpress' printing, "Romeo" gave way to glossier more modern colour magazines.
Diana
"Diana" launched in 1963 and was aimed at older girls, up to mid-teens.
Printed on colour paper, its heroines initially were ballet dancers, fencers, showjumpers and skaters.
It's not unlike "Jackie", looks-wise, in this last image (below).
Happy memories!
Thanks to our Archive Team for their assistance.