5 Signs Your Headache Could Be A Migraine
---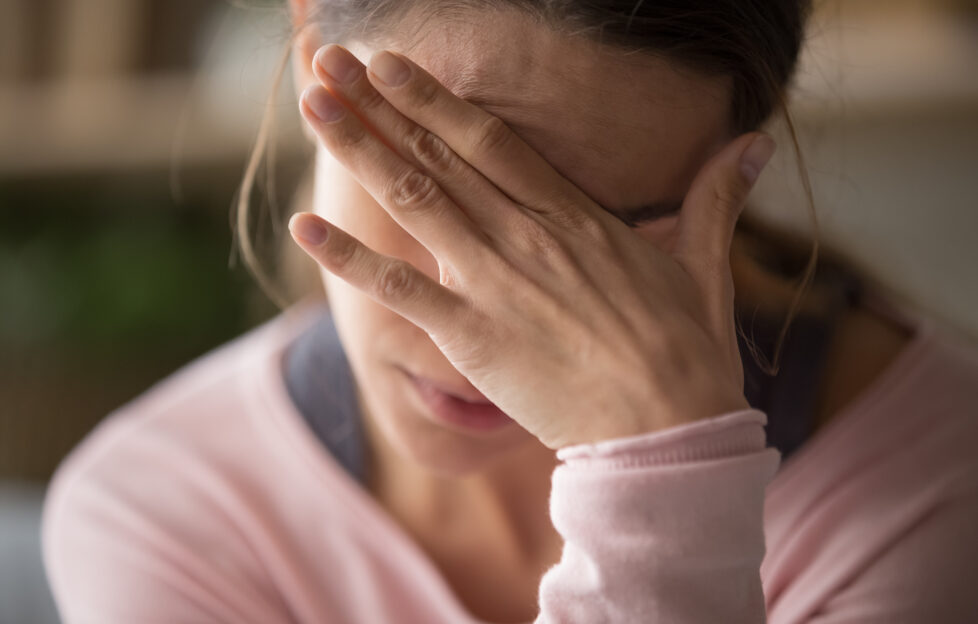 Shutterstock.
Our Health writer has the five signs that your headaches could actually be a migraine, and the difference between them.
---
For those unfortunate enough to suffer from frequent migraines, they'll know only too well how debilitating they can be. The difference between migraine and an ordinary headache, is the latter can usually be treated with painkillers and rest and should lift fairly quickly.  
However, with migraine the symptoms can vary greatly between person to person. Some people may experience flashes of light and the intense pain can also bring on feelings of nausea or vomiting. A person may also experience intolerance to bright light, indeed resting in a darkened room can help bring some relief. 
5 Signs Of Migraine
The symptoms of migraine, as opposed to headache, includes the following:

Migraine often affects just one side of the head

The duration of head pain is longer with a migraine

Sensitivity to light, sound and/or smell

Migraine can also caused blurred vision

You may also experience flashes of light, also known as aura

 
5 Common Migraine Triggers
Lack of hydration

Stress

"Trigger" foods/alcohol

Poor sleep: either too little or too much

Hormone fluctuations

 
If migraines are affecting your life, it's worth speaking to your GP to try to find ways to help manage the symptoms. It may also be worth keeping a diary of when a migraine hits, symptoms you experience and any possible triggers. 
---
Our health expert, Jackie Mitchell, speaks to to Ria Bhola, a Headache Nurse Specialist in "The People's Friend" September 24 issue, where you will find more advice on coping with migraines. This is available to buy online, in most major supermarkets and newsagents, or subscribe to get every issue delivered straight to your door. 
The NHS website also details sound advice on this topic.
Exercise and fresh air is also beneficial, find out more here.