Features Sneak Peek: October 1, 2022 Issue
---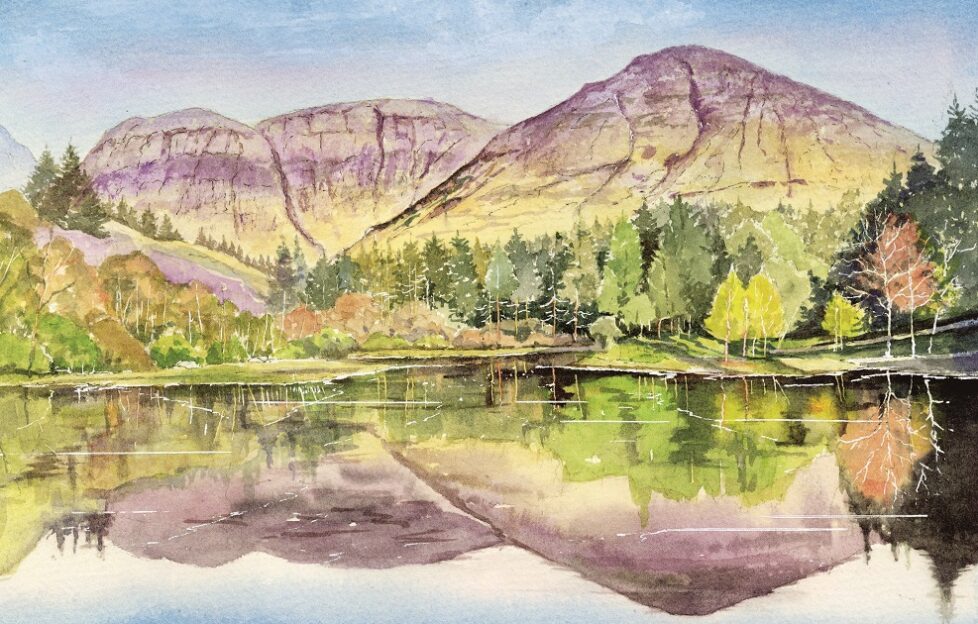 Illustration by DC Thomson Ltd.
Willie Shand takes advantage of some favourable weather to visit glorious Glencoe, in the October 1, 2022 issue of "The People's Friend".
It's not often that we can leave the raincoat in the car on a visit to Glencoe at this time of year. However, we strike it lucky on a trip to the area with Willie as he takes in the spectacular scenery.
It's little wonder that Glencoe is known as the spiritual home of Scottish mountaineering. Fortunately for us, the grandeur of Glencoe's mountain scenery can be just as much enjoyed from below, without any need for risk to life or limb.
Willie has plenty of tales to entertain us with on our travels. Be sure to keep your eyes peeled for all kinds of wildlife including frogs, red squirrel, roe deer and pine martens.
MOOL Charity
When news of Russia's invasion broke earlier this year, the support for Ukraine was instant and exceptional.
Away from the response of governments and nations, ordinary people were moved to do their bit to help the refugees. Essential goods were donated by the lorryload and shipped to those in their hour of need. But one charity did something a little extra.
MOOL – Massive Outpouring Of Love – ensured little messages of love and backing, many movingly written by schoolchildren, were in with the donations. They were tucked into gloves, popped in the pockets of coats and just placed inside the boxes.
Those suffering in the Ukraine crisis are just the latest refugees and displaced persons to be helped by MOOL since it was founded in Dumfries and Galloway in 2015.
Bill Gibb finds out more in the magazine.
60 Years Of James Bond
James Bond has had many faces on screen. That's not surprising given that it's now 60 years since the release of "Dr No".
In the October 1, 2022 issue of the magazine, we take a look at the actors who brought the world's most famous spy to the big screen, and their interesting careers before Bond.
The Queen's Final Scottish Journey
The sudden loss of our longest-serving monarch rocked the nation and the Commonwealth.
In the immediate aftermath, people across Britain and beyond found their own way to say goodbye to the Queen.
In "Friend" country, here in eastern Scotland, many chose to pay their respects as the funeral cortege left her beloved Balmoral and travelled to Edinburgh.
The procession drove around the edge of our home city of Dundee, with many staff and their family members turning out for the occasion. This would be the Queen's final journey through Scotland, a country she loved dearly. It was a place where she found respite from the pomp and pageantry of her London life, especially at the country estate of Balmoral, where she peacefully passed away.
Join us as we pay our respects to our gracious Queen.
Elsewhere in the October 1, 2022 issue, we have a collection of delicious autumn recipes. Plus we have a knitting pattern to make a classic 4-ply cardigan.
We hope you enjoy it. Let us know what you think.
Has this sneak peek at our October 1, 2022 issue encouraged you to subscribe to the "Friend"? Click here. If you do, your "Friend" will come straight to your doorstep! 
You can also take out a digital subscription, meaning your issue will come straight to your computer, tablet or phone! And it's great value for money. Click here for a sneak peek at that!