Editor's Diary: A Trip To London
---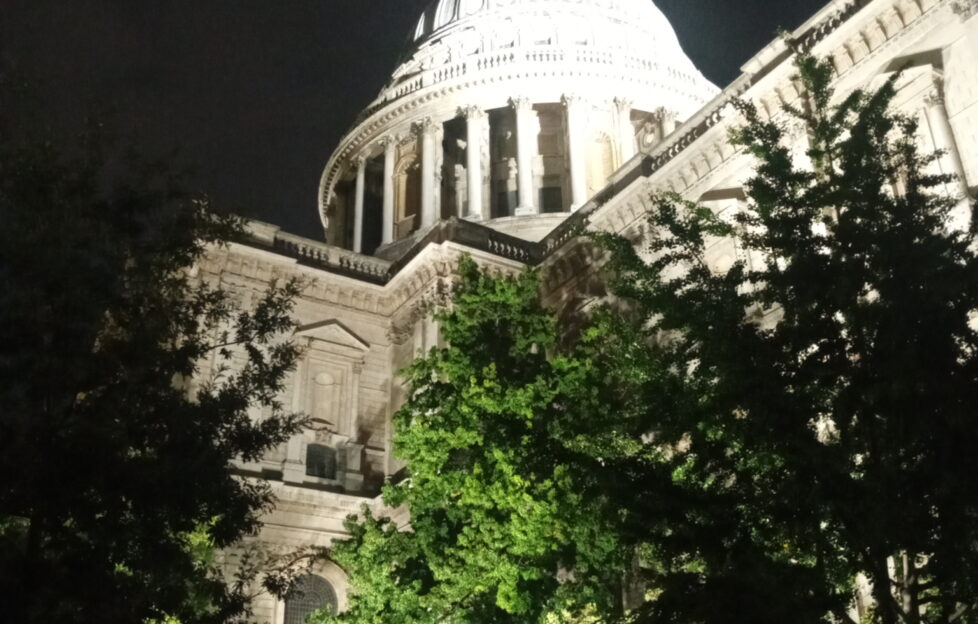 Photograph by Angela Gilchrist.
In a further sign that life is returning to normal after the pandemic, this week's Editor's Diary is about my recent trip to London.
Visits to the capital were once a reasonably frequent occurrence for work purposes. But I haven't been there for at least three years.
It was a bit of a culture shock, I can tell you! I've become used to the quiet life after spending the pandemic at home in rural North-east Fife.
Even Dundee seems busy to me these days!
The purpose of the trip was to attend an all-day workshop and meet new colleagues from other parts of the business. All things that are so much more rewarding done face to face.
But I have clearly become less used to travelling, because my whistle-stop visit left me exhausted!
I flew from tiny Dundee airport in the company of three lovely colleagues. All went according to plan, as did the train journey from the airport into the city.
But after heading out for a quick pizza (and seeing beautiful St Paul's lit up in all its glory), I was only fit for bed!
The next day, it was so nice to get back to our magnificent Fleet Street offices. The street — and the building itself — are absolutely brimming with publishing history.
From the meeting room on the sixth floor, we had wonderful views of the detail on the top floors across the street. All testament to the heyday of the British newspaper industry.
It would be amazing to time travel back to those days when Fleet Street was the beating heart of publishing. Now that's the kind of travelling I'd be happy to do!
---
Read Angela's previous Editor's Diary entries.