A Road Trip In The West Of Scotland
---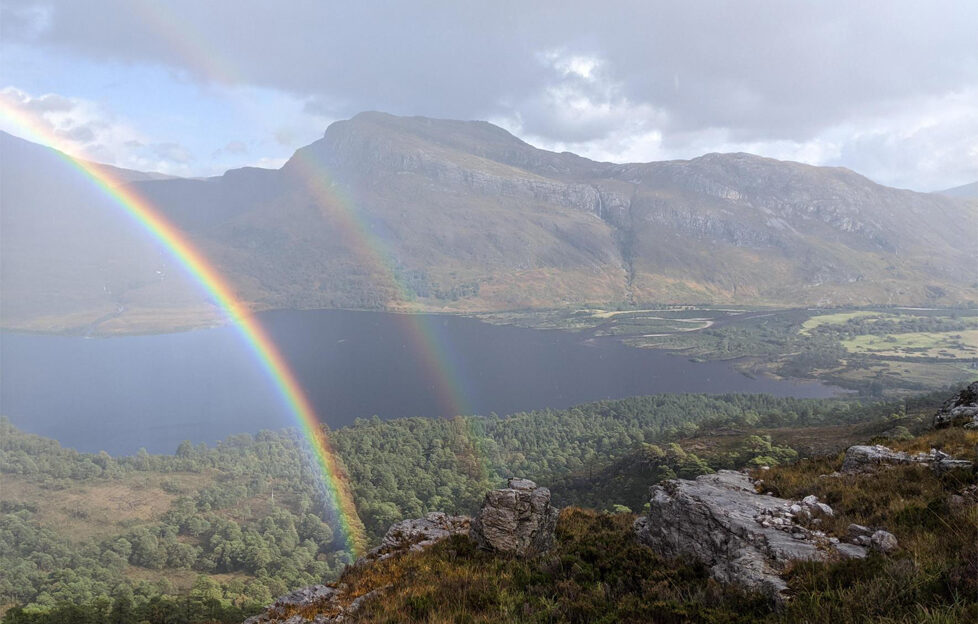 Photographs by Jacqueline Munro.
Digital Editor, Jacqueline, has just got back from some time off getting married and a road trip in the west of Scotland. Catch up with her travels!
---
Last week I had the best week of my life, kicking off with getting married and then going straight on a road trip in the west of Scotland with friends. We couldn't have been luckier with the weather, both on our wedding day and the trip. The sun shone above us the whole week, with just enough drizzle to cast the most beautifully vivid rainbows I've ever seen.
Lochcarron
Our first stop from leaving Dundee was to Lochcarron. We mostly followed the route of the Wester Ross section of the North Coast 500. There were frequent stops at viewing points to take in the view and take pictures. We briefly stopped at Eilean Donan castle, as our friend wanted to get that "Hogwarts" feel, but didn't take the time to go inside this time as it was the end of the day.
When we got to Lochcarron the sun was starting to set, again accompanied by rainbows.
We spent the night at a rented lodge, playing a game of Pictionary with our friends from France with some hilarious results due to language translations.
Gairloch
The next day we set off on our next leg towards Gairloch. On the way we had a walk planned at Beinn Eighe Nature Reserve. A hillwalker I am not, but I was reassured by a well waymarked and carved path. The "mountain path" took you up the hill, or a more relaxed "forest path" was a quick trail on the forest floor.
The rain made itself known on the way up, but gave way for the most spectacular rainbows.
After a 4-hour hike (I may have slowed our cohort down), we got to our hotel in Gairloch and straight out for a well earned meal. The next morning, we had a windy stop at Gairloch beach before setting off. On the way we swung by Loch Ness, but were feeling pretty worn by this point and mainly got on the road home!
Originally we were going to continue up to Ullapool, but our friends had limited options for a flight home and we had to cut it short. And there's always next time!
I was blown away by the views just on the drive up, never mind at any particular stops or places. We were luckier than most with the weather and light at this time of year. I can't wait to go back.
---
Read more updates from the team on their Team Blogs.