Willie's View: Who Dares Wins
---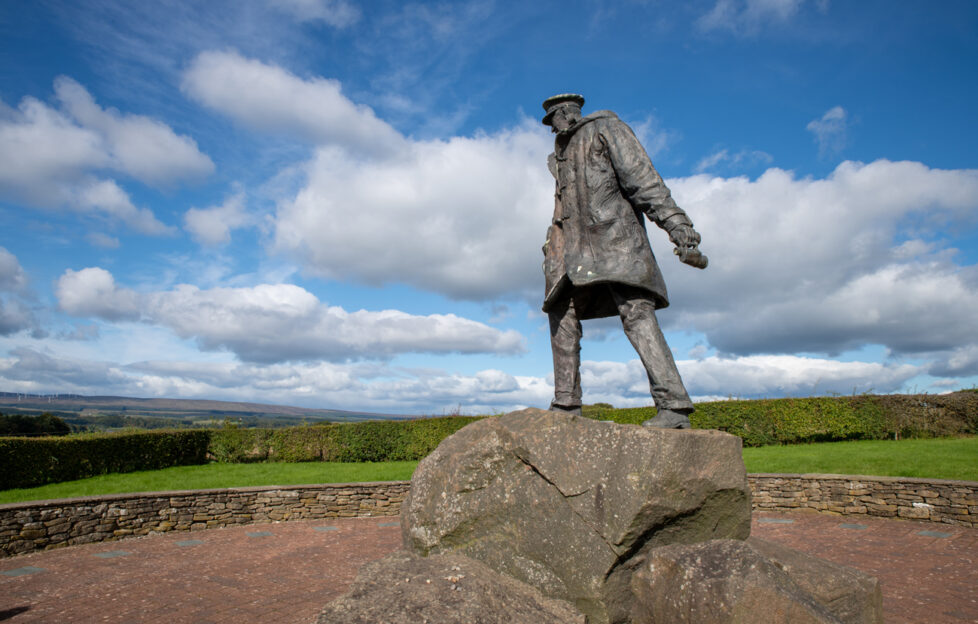 Photography by Willie Shand.
Willie Shand admires the brave souls on TV's "SAS: Who Dares Wins", but not as much the man whose idea the SAS was…
---
Diving into the sea backwards from a cliff top; crossing high ravines on rickety rope bridges and pushing yourself beyond pain and exhaustion – it takes a special type of person to complete the course on the TV Series "SAS: Who Dares Wins". It must take an even more special person when the bullets are real and the price of failure unthinkable.
This afternoon I stopped off on the road between Doune and Bridge of Allan to pay a visit to artist Angela Conner's life-like statue of Colonel Sir David Stirling DSO OBE – the man nick-named the 'Phantom Major' by Hitler's troops in World War II.
He stands upon his plinth; binoculars in hand, looking west towards the Menteith Hills and the Braes o' Doune. Having spent his early years here at the family home of Keir House, he would have been well familiar with this view.  It's a view he would no doubt often escape to, in mind if not body, while held as a prisoner of war in Colditz Castle.
If anyone could endure the hardships of Colditz it was Sir David.  It was he who in July 1941 had the idea, and laid the foundations, for the "Special Air Services Regiment".
Sir David died in 1990 and rests by the shores of Loch Morar.  This fitting memorial also remembers all those who gave their lives whilst serving on or with the SAS Regiment.
It's such a quiet, peaceful spot, so far removed from the theatre of war.

---
Catch up with more of Willie's travels.