An Update For Subscribers!
---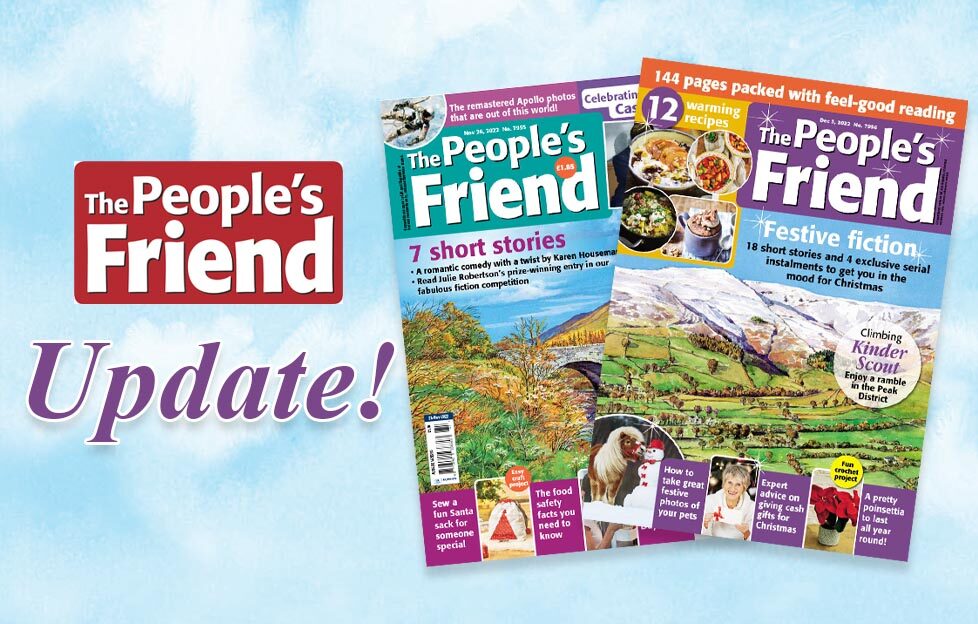 We have an update for subscribers regarding the issue dated 3rd December.
---
Due to the postal strikes taking place today and tomorrow, we want to let you know that there will be a delay to next week's issue arriving (dated 3rd December).
Subscriber copies will arrive on Wednesday at the earliest, but most likely later in the week as there will be a backlog.
We ask that you allow an extra week or so for your issue to arrive before getting in touch with any problems. Thank you so much for your patience!
In the meantime, you can get your fix of The People's Friend on the website, by subscribing to our newsletter which comes out on a Tuesday, or catching up with our podcast episodes. We're always having a chat on Facebook and Twitter, too.
If a week has passed or you've received the following issue without receiving next week's, you can get in touch with our Customer Service team by phoning 0800 318846, emailing shop@dcthomson.co.uk or using the Live Chat function on the DC Thomson Shop website. It's helpful to have your subscriber number and details at hand.