Editor's Diary: Out For Lunch!
---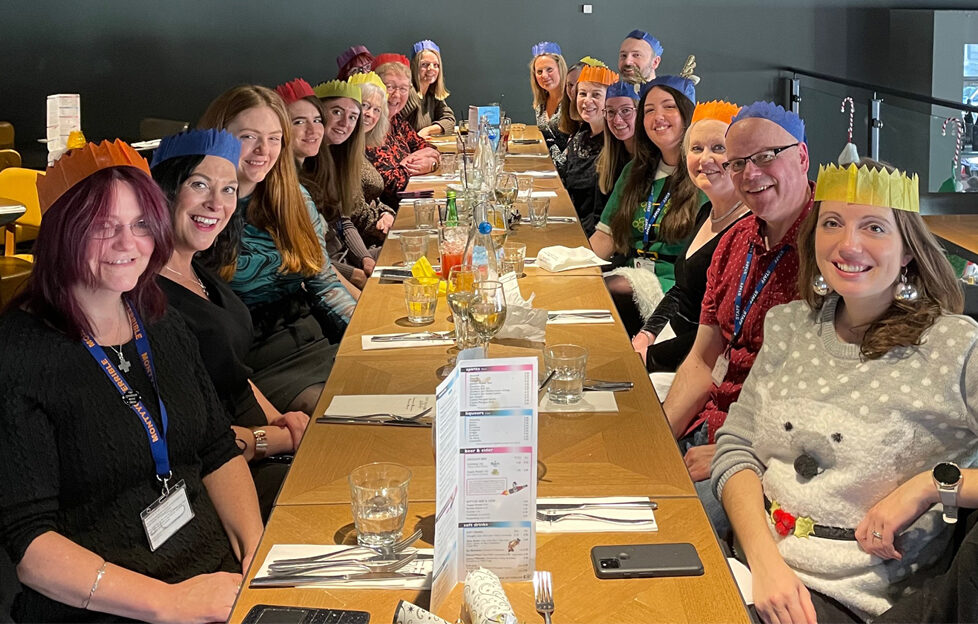 Editor's Diary readers, I have had a lovely week!
It started with a day off on Monday to rest after the bustle of last week. Our Warner holidays are fabulous fun, but very tiring!
So it was lovely to have a day at home to recharge and catch up. My two cats loved having me around again. And I even found time to watch a Christmas movie.
I also treated myself to a new pair of cosy slipper boots to replace my ancient ones. They had worn through at both toes and were a serious trip hazard. Having warm feet makes me very happy!
But the highlight of my week came on Tuesday. The "Friend" team always enjoy our Team Tuesdays in the office. This one, though, was extra special.
For the first time since December 2019, we were going out for Christmas lunch together!
We have really missed our festive outing, which is a highlight of our working year.
The venue was once again our favourite Italian restaurant (thankfully, some things never change!) and the food was as plentiful and delicious as usual. As was the company!
For some of us, it was a welcome return to long-established tradition. But for some newer team members, like Jacqueline, Beth and Kirsty, it was their first experience of a "Friend" Christmas lunch. I hope they enjoy many more in the future.
Of course, before the lunch itself, we had all the fun of the Secret Santa draw. Alan performed the honours of handing out the gifts, assisted by Jacqueline in her very appropriate elf dress.
This part of the celebrations always makes me especially happy. The gifts chosen reveal such affection for, and appreciation of, our colleagues. It's wonderful to see people exclaim with genuine delight as each one is presented.
It's a clue to one of the secrets of the magazine's success, I firmly believe. We really are one big family who love working together and know each other inside out.
And what was my gift, I hear you ask? Well, it was obviously chosen by someone who knows me well. A big box of chocolates and a book token — my idea of bliss!
Happy Christmas, everyone.
---
Read Angela's previous Editor's Diary entries.