Editor's Diary: Happy Birthday To Us!
---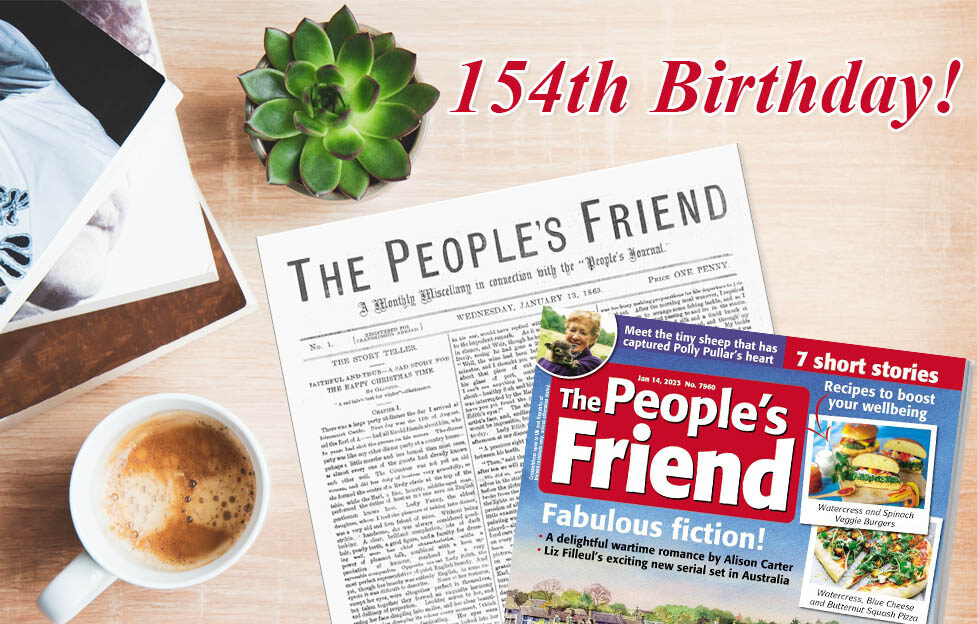 This week's Editor's Diary is a little different. Instead of looking back over the past week, I'm looking back 154 years! Because on this day, January 13, 1869, the very first issue of "The People's Friend" was published. That makes today our birthday!
It's an incredible achievement to think that the magazine has been in continuous publication for all that time.
Of course, those early issues were very different from the "Friend" we all know and love today. There were only 16 pages, all black and white. Colour printing hadn't been invented!
There were no photographs or illustrations, and the size of the type was tiny. The cover price was just one old penny!
In the beginning, the "Friend" wasn't even really a women's magazine. They hadn't been invented either!
Instead, it was designed to contain something for all the family, and to be read aloud by the head of the household in the evenings as entertainment.
Different times
I find it incredible to think back to how different those times were. No electric lighting; no TV or radio, never mind the internet! No votes for women; no NHS; no air travel; no cars.
But some things haven't changed, such as the pleasure to be found in sharing good stories. That's something that is, and always has been, an integral part of human existence.
Today, the "Friend" is proud to be the longest running women's magazine in the world. We also publish more fiction than any other magazine in the UK. And possibly the rest of the world, too!
Best of all, we've stayed true to our founding principles:
The "Friend" being intended for fireside reading, nothing will be admitted into its columns having the slightest tendency to corrupt the morals of either old or young.
And that's the way we intend to keep it!
Happy birthday to us!
---
Read Angela's previous Editor's Diary entries. 
Watch Angela and Jacqueline celebrate the 154th Birthday with today's Facebook Live.