Editor's Diary: Welcome Back, Winterwatch!
---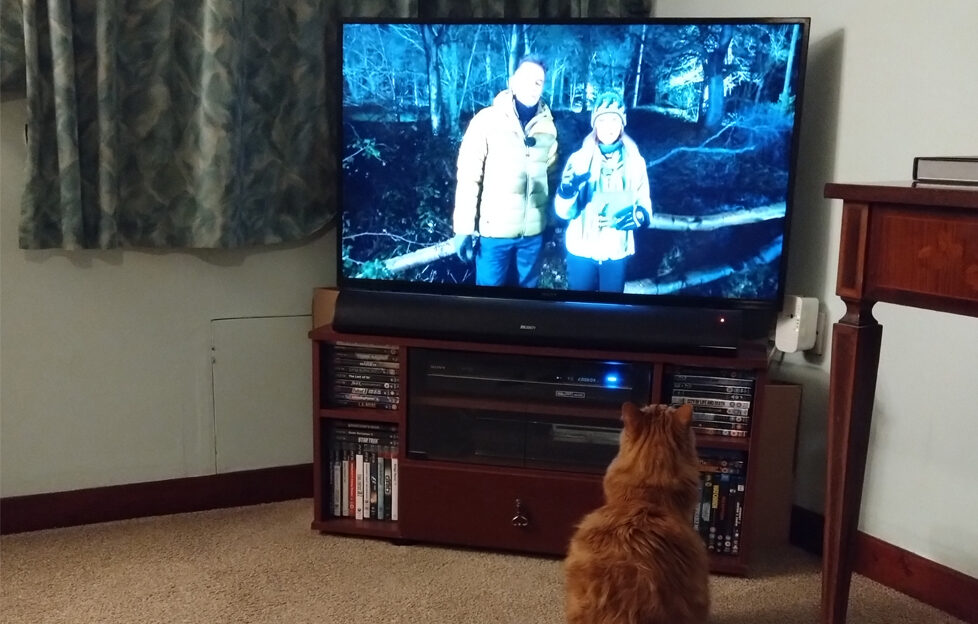 In this week's Editor's Diary, I'm talking television!
In my house, there is one show that, above all others, is a must-see. And that's "Winterwatch", which is currently airing on the BBC.
And that's not just because Mr PF Ed and I love all things wildlife. Or that we learn so much we didn't know from every episode.
It's not even that part of this series is coming from Edinburgh, a city we love.
No, the biggest fan of all in our home is Zorro, our ginger cat.
He absolutely adores everything about this programme. And he frequently feels the urge to get right up close to the TV for a better look.
In fact, he just has to hear Chris Packham's voice and his ears prick up.
So far this series, he has been mesmerised by the stoats, which zip around at high speed. The badgers near Edinburgh Zoo have been another favourite.
It makes us laugh to see him glued to what's happening on screen. Every now and again, he turns round as if to say, "Did you see that? Wasn't that amazing?"
He's in the living-room while we watch TV every evening. And this show (and its counterparts "Springwatch" and "Autumnwatch") are the only ones that provoke this reaction. He's a true super fan!
His sister Matilda, on the other hand, shows no interest whatsoever in what's happening on screen. Which just goes to show once again how different they are.
Now I'm hoping to persuade Zorro to join me at the kitchen window when I take part in this weekend's Big Garden Birdwatch . . .
---
Read Angela's previous Editor's Diary entries.