All The Ways You Can Enjoy The People's Friend Online!
---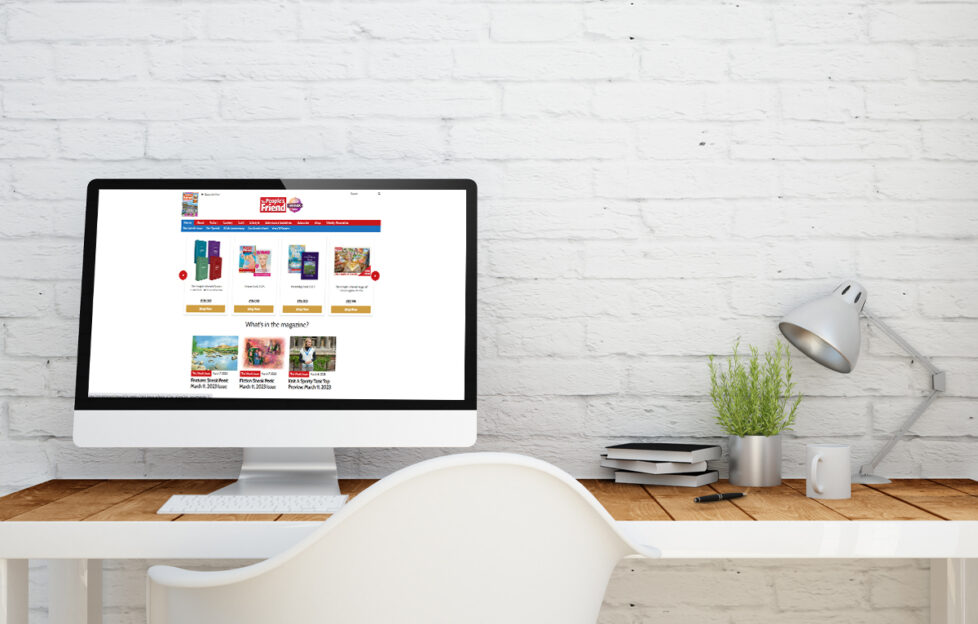 Shutterstock.
As Digital Content Editor, Jacqueline is rounding up all the ways you can enjoy The People's Friend online. See what we offer to keep you busy in between magazines.
Website
Obviously, we have the website! Updated daily, you can find lots of extras on top of the weekly and Special issues. More from cookery, health, gardening, crafts and more. Plus, you can read blogs from the "Friend" team and what they've been getting up to, including a weekly blog from Angela. The Fiction team always have their top tips for writers, latest opportunities and weekly highlights. Plus, we have a Daily Serial instalment for your fiction fix!
Newsletter
If you want a round-up in your inbox every week, the newsletter is for you. Dropping in your email inboxes every Tuesday, you'll get the highlights from our website that week, an update from Jacqueline (Digital Content Editor), any news, plus subscription or Shop offers. Any exciting developments at the "Friend", you'll be the first to know!
Podcast
We're three seasons into our podcast, Reading Between The Lines, so there's no shortage of stories to check out. Containing 38 roughly hour-long episodes, each a different story from the "Friend" archives from the 1880s – 1940s. One of the team reads the story, and then a panel of us sit down to have a wee chat about it and what we thought. Discussing whether we liked it, what we did or didn't like, what was the context of the time, and how it compares to the "Friend" today. You can listen on any podcast app!
Social Media
One of the best ways to stay connected with us is through our Facebook and Twitter. We post on them daily and chat to our "Friend" community.
On Facebook, every Friday at 11am you can watch our Facebook Live as members of the team give a wee chat and behind-the-scenes look at how we work. On Twitter, writers can take part in our Writing Hour at 11am where we pose questions about writing and stories, and writers can chat to each other and us.
Plus, if you ever have any queries or concerns, social media is one of the best ways to get in touch with us directly.
Online Events
In the past we've always ran Short Story Writing Workshops, and last year we held online versions on Zoom. This was expanded into several sessions and booked up fast! These are held by our Fiction Editor Lucy and are full day sessions covering everything you need to know about submitting successfully to The People's Friend.
Whenever these are launched, we'll let you know on the website, newsletter, social media and in the magazine. So make sure you keep your eyes peeled!
---
If you have any other things you'd like to see from The People's Friend online, get in touch and let us know at peoplesfriend@dcthomson.co.uk.