Editor's Diary: A Spring Break
---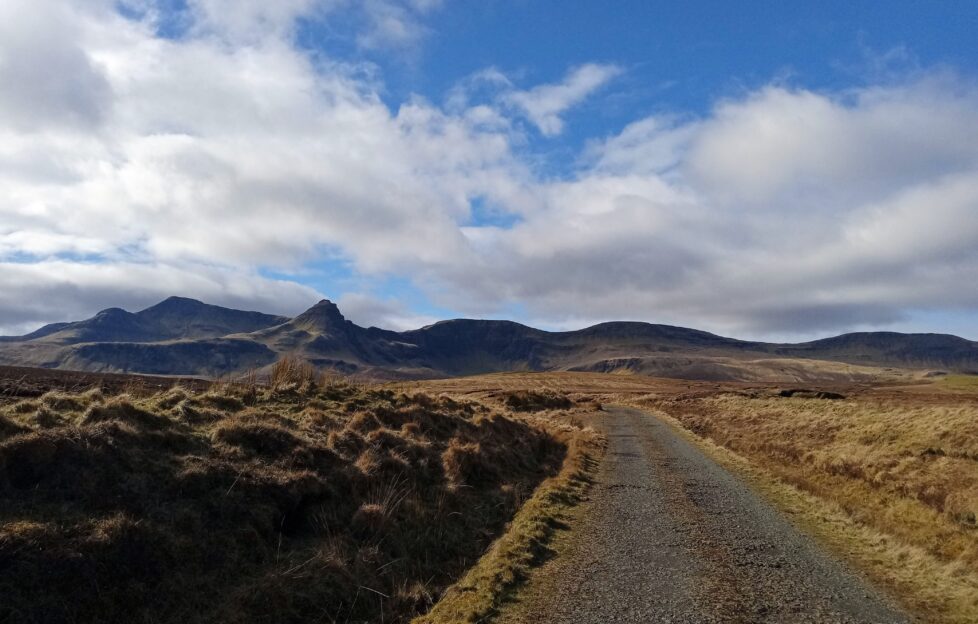 Photography by Angela Gilchrist.
By the time you read this Editor's Diary, I will be nearing the end of my week's holiday on Skye.
It's the first break I've had since New Year, so it's much needed!
I spend a week on beautiful Skye every March, and it's such a tonic.
It's a lovely time of year to visit, before the crowds and tour buses arrive. There are signs of spring everywhere as the days lengthen.
And if I'm lucky, the weather can be kind!
My photo was taken during last year's visit. As you can see, I enjoyed some glorious blue skies and sunshine.
In fact, looking back through my photos to find one to share with you here, I noticed it was so warm I was wearing short sleeves and no jacket.
People who know Scotland well will realise just how unusual that was.
This week, I've been keeping a close eye on the weather forecast. So far, it's not looking hopeful.
I think it's expected to rain every day I'm there. The only variable will be how heavy – and for how long!
It's just as as well we travel by car. It's always packed with clothing to suit all conditions! Waterproof trousers, walking boots and thick jackets are essential. As are several books, jigsaws and DVDs for the inevitable stuck-indoors days.
But I don't mind – you have to take what you get when you holiday in Scotland!
---
Read Angela's previous Editor's Diary entries.