Willie's View: Historic Aberdour
---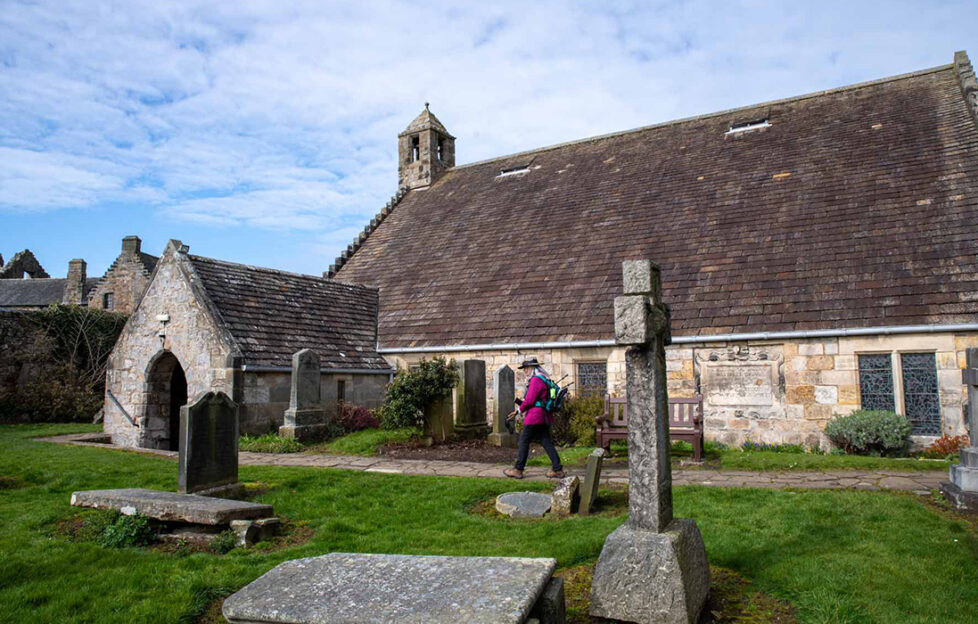 St Fillans Church, Aberdour Pic: Willie Shand
Head to Aberdour as one of the oldest churches in Scotland celebrates its 900th anniversary…
---
They say that when King Robert the Bruce returned after the Battle of Bannockburn, he came to Aberdour on the shores of the Forth to give thanks to Saint Fillan for his help in securing a victory. The King had placed much faith in the relics of Saint Fillan, taking with him to the battle field the saint's arm bone in its silver casket.
Being a leper, the King joined the service at the Church of St Fillan in Aberdour, by listening through the "leper's squint". This was in 1314 – a long time ago but, even then, St Fillan's Church was a fair age.
This year, 2023, the church is celebrating its 900th anniversary with a series of events spread throughout the year. (1123 – 2023).
A Story Of Survival
Referred to as the "Miniature Cathedral", the wee church very nearly didn't survive to tell its tales. In the 1700s, the Countess of Morton, who resided in Aberdour Castle just a stone's throw away, tried her best to remove it and to have another church built in Wester Aberdour – a more respectable distance from her view.
When in 1796 the roof was removed and the walls left to fall to ruin, her wish was all but granted. However, in 1925 the minister, Dr Johnstone, took on the mammoth task of restoring the church to its former glory.
Today, St Fillans continues to welcome pilgrims, worshippers and visitors and can claim to be one of the finest examples of simple Norman architecture in Scotland as well as being one of our oldest churches still in use.
2123 will definitely be a year to pencil a visit to Aberdour in the diary!

---
Take in more quirky stories of Scottish history with Willie Shand.