Knitting A Striped Sweater: Preview for May 6, 2023
---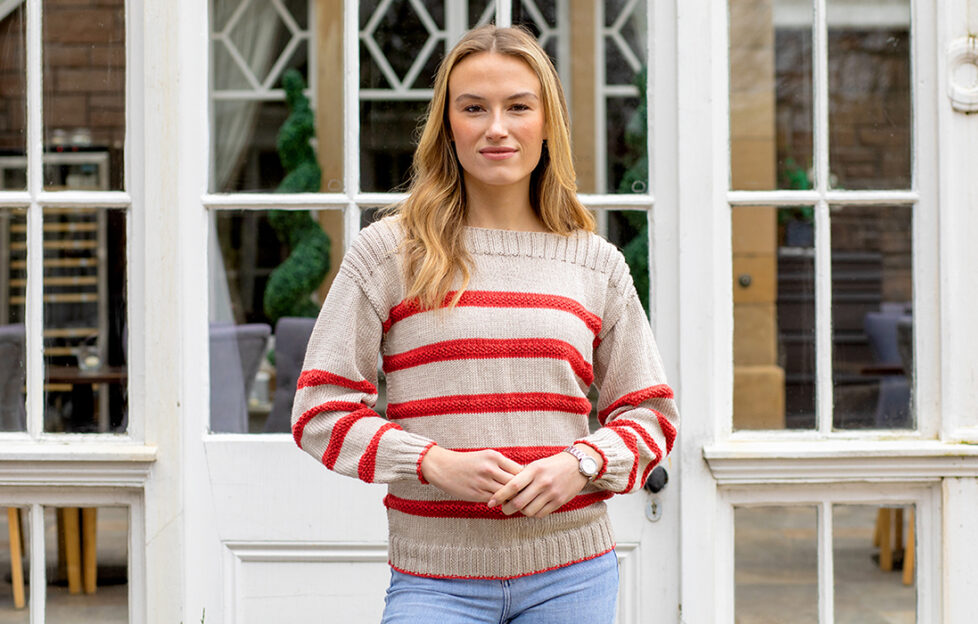 Model: Erinn Clarke @ Colours Agency; Hair and Make-up: Kat McSwein @ Colours Agency; Photographed at www.inglewoodhouseandspa.co.uk Pic: Eve Conroy
Stun in stripes with our casual sweater this week.
---
We have a lovely textured and striped sweater for you this week. It is worked in Rico Design Creative Silky Touch DK, which is a soft, vegan yarn that is gentle on the skin and the environment.
The shades used are Beige (02) and Red (28). You need  4 (5, 5, 5, 5, 6, 6 ,6) 100-g balls in the Beige and 2 (2, 2, 2, 2, 2, 3, 3) 100-g balls in the Red. To order direct or find out more about the yarn, visit www.myyarnery.co.uk.
Instructions are given for eight sizes ranging from 81 cm (32 ins) to 117 cm (46 ins). Actual size is around 10 cm (4 ins) bigger so we would recommend you make your usual size unless you want a loose, baggier fit and then we would suggest you go up a size.
Difficulty Level
We have graded this as an Easy design. Everything is in stocking stitch or rib and there is very little shaping on front, back or sleeves.
If you love to star in stripes then this is the perfect sweater for you!
---
Get The Issue!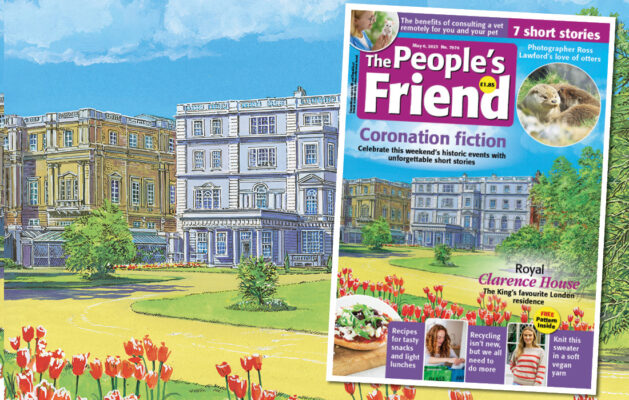 Find the full instructions for making this pretty sweater in our May 6, 2023 issue of "The People's Friend", on sale May 3. Available online or from most major supermarkets and newsagents. Or subscribe to the magazine to get every issue delivered straight to your door! 
See more craft ideas from the "Friend".