Knitting A Unisex Waistcoat: Preview for May 13, 2023
---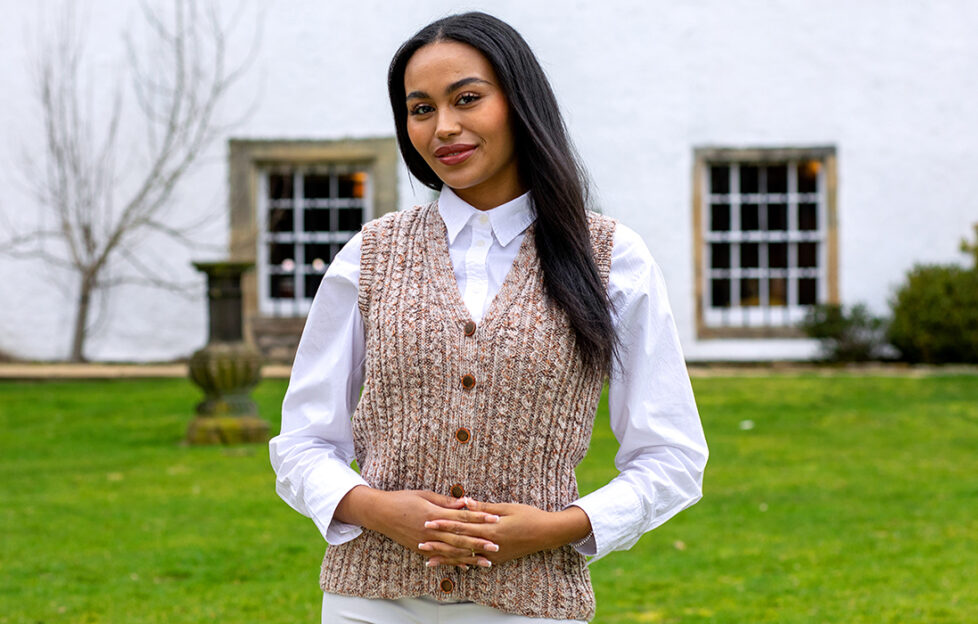 Model: Ella Thomas @ Colours Agency; Hair and Make-up: Kat McSwein @ Colours Agency; Photographed at Macdonald Houstoun House, www.macdonaldhotels.co.uk/houstoun-house. Pic: Eve Conroy
Our unisex waistcoat is a real winner!
---
Our waistcoat is suitable for everyone, with sizes ranging from 76/81 cm (30/32 ins) to 127/132 cm (50/52 ins).  Actual size is approx. 11/6 cm (4½/2½ ins) larger so it will give you a snug fit.
The yarn used is Stylecraft Colour Twist DK in shade Coconut (7231). This 100% premium acrylic yarn is super soft to touch and creates a random pattern effect as you knit. This gives a lovely textured look to the waistcoat.
You will need between 3 and 5 x 100-g balls to make your waistcoat. For more information on the yarn, including the colour range, and for your local stockist, visit www.stylecraft-yarns.co.uk.
In addition, you will need six buttons. Ours came from Duttons For Buttons who have a huge range to choose available. You can find them at www.duttonsforbuttons.co.uk.
Difficulty Level
We have graded this waistcoat as an intermediate design.
The twist pattern is created over four rows and repeated throughout. If you have not worked twist stitches together, it can be a good idea to practise by knitting a swatch first.
We love this versatile waistcoat and hope you find it a winner, too.
---
Get The Issue!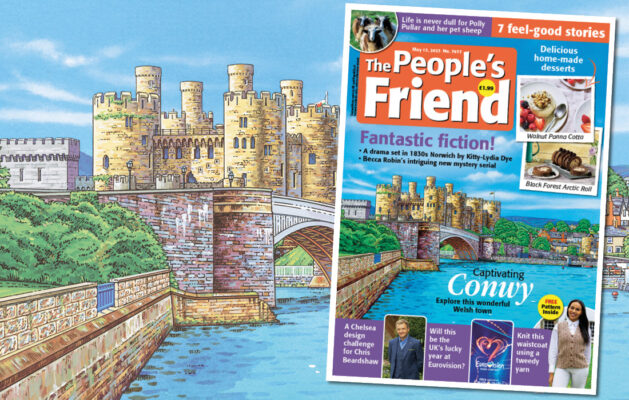 Find the full instructions for making this versatile waistcoat in our May 13, 2023 issue of "The People's Friend", on sale May 10. Available online or from most major supermarkets and newsagents. Or subscribe to the magazine to get every issue delivered straight to your door! 
See more craft ideas from the "Friend".