Craft Preview: June 17, 2023 issue
---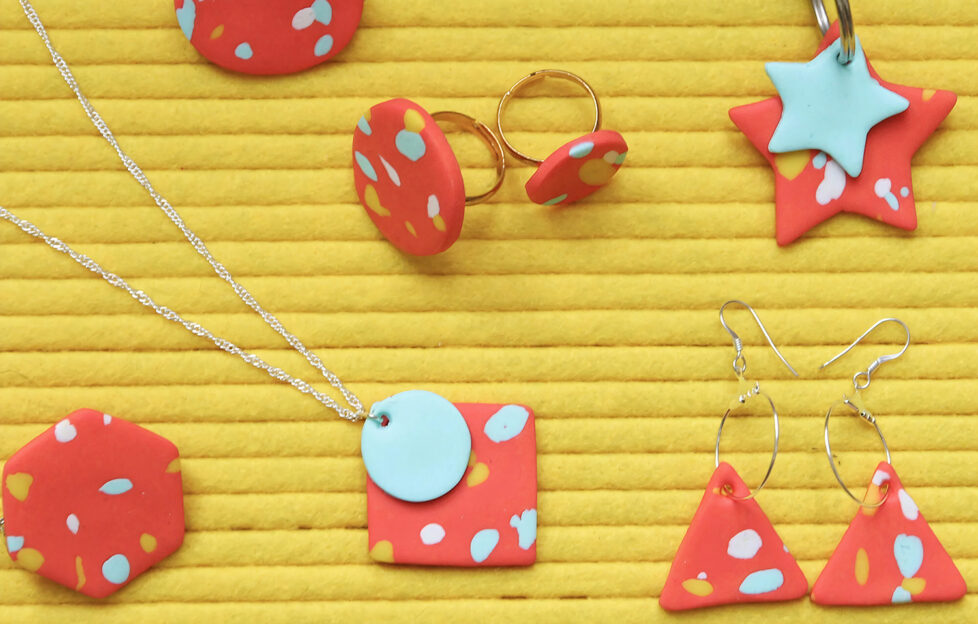 Photograph courtesy of www.hobbycraft.co.uk/ideas
Create your own stylish jewellery with us this week. 
We show you how to make unique jewellery following out simple step-by-step guide. 
Taking inspiration from Italian terrazzo, our jewellery selection is created using Fimo Soft Modelling Clay. You will need four shades and we used Coral, Lemon, Mint and White.  
In addition, you will need a selection of jewellery findings. 
The clay and the findings are all available from www.hobbycraft.co.uk. 
You will also need a clean surface to work on, a rolling pin, shape cutters (or a sharp knife) and an oven to bake the clay. 
We have graded this as an easy piece as we take you through every step. This is also a suitable project for children if supervised at all times. 
The terrazzo pattern means each make will be unique, so why not brighten up your summer wardrobe with some eye-catching, fun jewellery?
---
Find the full instructions to make this stylish jewellery in the June 17, 2023 issue of "The People's Friend". On sale this Wednesday!
For more craft projects to try, visit our Craft section. Or you can subscribe to "The People's Friend" here, to make sure you'll never miss another one of our great patterns and projects.