Editor's Diary: Time For A Holiday
---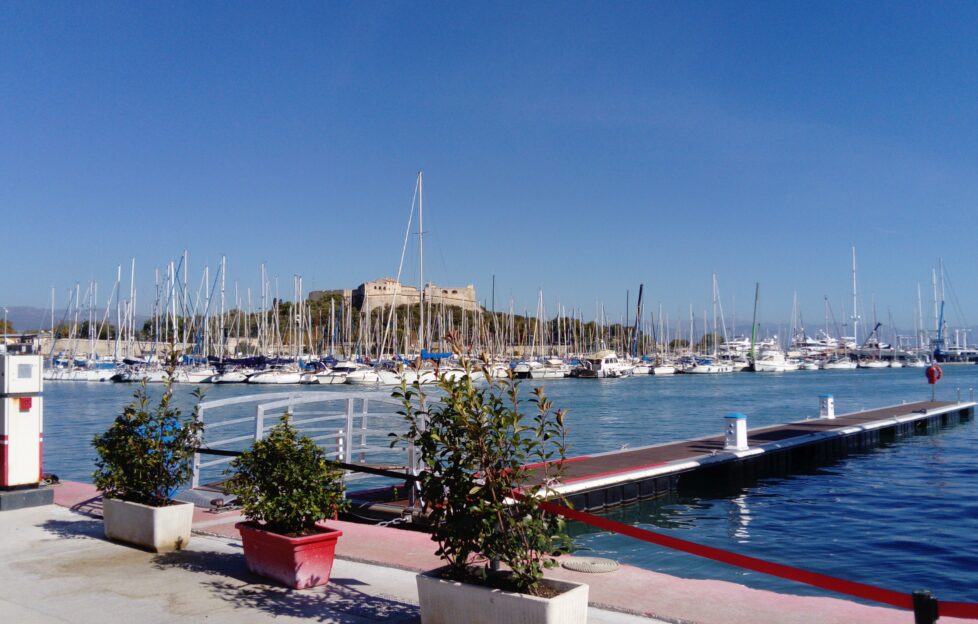 By the time you read this week's Editor's Diary, I will be sunning myself in the south of France!
My destination is the lovely city of Nice, a place I know well. It sits in an idyllic location on the Cote d'Azur, with sweeping views across the Mediterranean.
From there, I plan to explore all along the coast and up into the hills behind the city, too.
So, to get myself in the mood, I'm sharing a photo from a previous trip to this lovely part of the world.
It shows the port of Antibes and its fort, which played a starring role in the James Bond film "Never Say Never Again".
A visit to Antibes makes a perfect day trip from Nice, and it's one I never tire of.
A long time in the making
This particular holiday has been a long time in the making.
It was originally booked for the summer of 2020, when Mr PF Editor and I celebrated a milestone wedding anniversary.
Well, we all know what happened that year . . .
The much-anticipated visit to France had to be put on hold for the foreseeable future.
But finally, we have rebooked! And I am so looking forward to a week in the Cote d'Azur sun.
Happy memories
I first visited this part of France the year I graduated from university, before coming to work for DC Thomson.
My best friend and I decided to spend the summer Inter-railing through France and Italy. It was a huge adventure for two shy girls from rural Kinross-shire!
We took a sleeper from Paris to the Cote d'Azur and explored Nice and Cannes, where we marvelled at the expensive sports cars lining the streets.
Our base was the youth hostel in the lovely little town of Menton, famous for its lemon trees.
It was the start of my love for the sunny south of France, which has seen me return many times over the intervening years.
Discovering new places is a great part of travel – but there's nothing quite like returning to much-loved haunts from time to time, too.
See you soon!
Read more of Angela's Editor's Diary entries here.