Knitting A Striped Top: Preview for July 15, 2023
---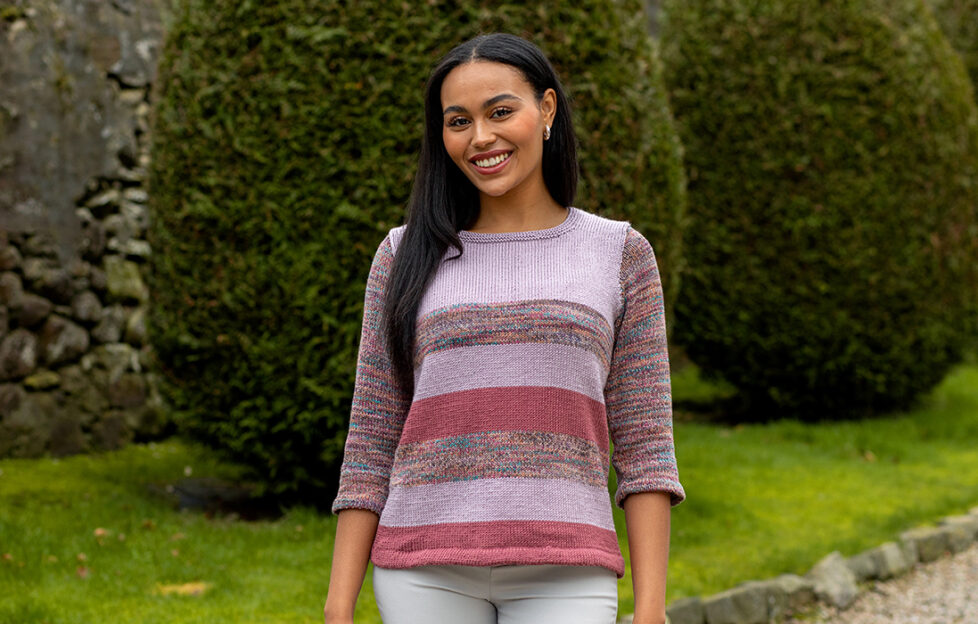 Pic: Eve Conroy Model: Cat McSwein, Colours Model Agency
We have a versatile striped top for you this week.
Our striped top features two yarns giving you contrasts of colour and texture.
Rico Creative Summer Sprinkles is a cotton/acrylic mix yarn offering colour changes which give you a glorious burst of variegated colour.
The shade we have used is Terra (002).
The solid bands are created using Rico Creative Silky Touch DK. As the name suggests, it has a soft, silky feel and is a vegan yarn.
The shades we have used are Dark Berry (05) and Dust (021).
You can view these yarns and order direct from www.asufaversham.co.uk.
Instructions for this top come in six sizes ranging from 76/81 cm (30/32 ins) to 127/132 cm (50/52 ins).
Actual size is around 14/9 cm (5½/3½ ins) bigger so we would recommend you make your usual size.
This top is worked in stocking-stitch throughout apart from the garter-stitch neck edging, with little shaping.
There is a neat hem on both front and back. This also features on the sleeves, which come to just below the elbow.
Difficulty Level
We have graded this as an easy design.
We love the contrasts of colour and texture this top offers and hope it will be a favourite with you, too.
---
Get The Issue!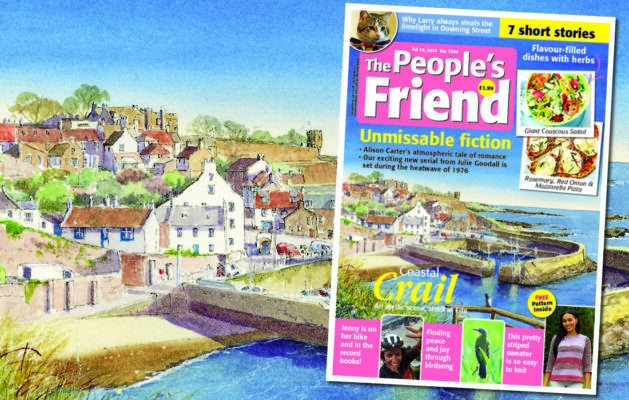 Find the full instructions for making this pretty top in our July 15, 2023 issue of "The People's Friend", on sale July 12. Available online or from most major supermarkets and newsagents. Or subscribe to the magazine to get every issue delivered straight to your door! 
See more craft ideas from the "Friend".