Editor's Diary: In Search Of Treasure
---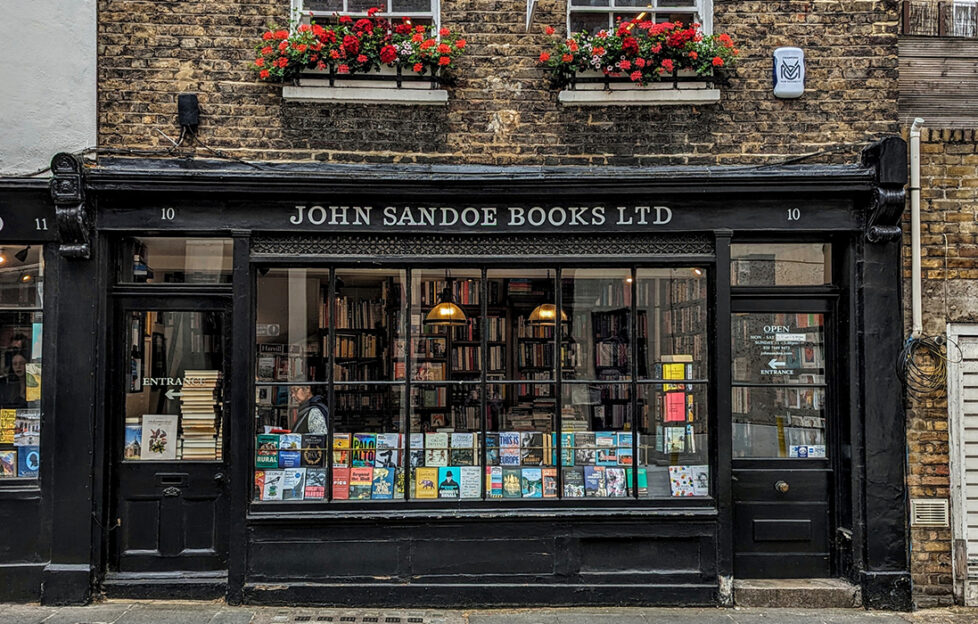 Stuart heads to London – and he can't resist a visit to his favourite type of shop…
---
What makes a good story? Is it the characters, the plot, the style of the writing, the atmosphere, or all of the above?
I realise it's a subjective question, but as editor of "The People's Friend", a magazine packed with wonderful stories in every issue, it may surprise you to know that I don't have to answer it myself.
Why not? The reason is I have an exceptional team of people who spend their days reading stories and selecting the wonderful tales you read in each issue of the "Friend". Our fiction editor Lucy, who works alongside Alan, Tracey and illustrations editor Karen, are the A-team. They wade through hundreds of manuscripts every week. Reading fiction for a living may sound like a dream job, and I am sure they would agree, but that in no way detracts from the sheer amount of hard work and dedication that is required to get a story from idea to the page of your magazine.
London Bound
I was thinking about the team recently when I was in London. I was helping my daughter, a recent university graduate, relocate to the city, where is she now working. I was only there for around 48 hours, during which time I packed in a week's worth of exercise, carrying bags, lifting boxes and building furniture. All I will say about the latter is it is just as well I am not too bad with words, because joinery is not something I have much of an affinity for.
By some kind of miracle, we got most of the work done by late afternoon on my only full day there, so I found myself with a bit of time to kill while my daughter carried out the final essential relocation task – discovering where the best hairdressers and beauty parlours were in the vicinity of her digs!
For me, I did what I normally do when I am somewhere new and have a spare hour or two – I head for the nearest bookshop. I had a look on Google Maps and found an independent store about 20 minutes away, so off I went in search of treasure in the form of the written word.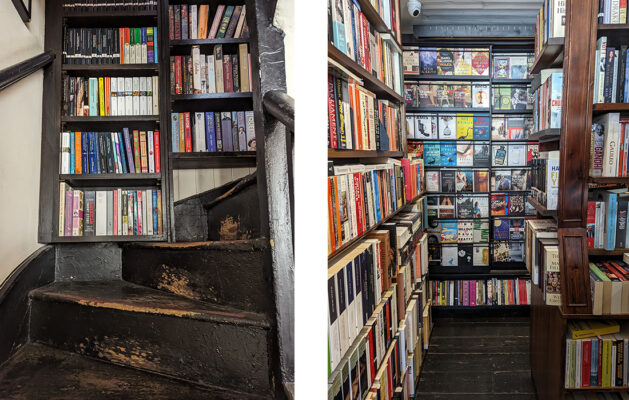 And what a pot of gold I found – a small shop, tucked away along a quiet road, close enough to a high street that you could hear the hustle and bustle of cars and people, but far enough away to feel like an oasis of calm against the frantic pace of the city.
This store was like a bookish Tardis – a compact exterior that seemed to open out into a huge space once you stepped through the door.  Shelves upon shelves of titles, with barely enough room for two people to fit in the aisle, friendly staff who were clearly not just shop workers, but book devotees, speaking passionately to customers about their wares, and the tantalising smell of paper and freshly-brewed coffee filling the air.
I could have spent hours there, but alas it was a quick stop for me. I did not leave empty handed, however. I picked up a couple of titles I had been looking for, and if I'm being honest, I congratulated myself on my restraint. That I wouldn't be returning home with as much stuff as when I arrived in London with my daughter, is something of a miracle.
Our Dedicated Team
Which gets me back to the fabulous fiction team. They are like the curators and managers of their very own bookshop. They handle a huge variety of stories, carry out painstaking work to make sure they are presented in the most appealing way, and when you get them talking about books and stories, you will be in no doubt that you are in the presence of real experts who live and breathe their work.
We really do celebrate great reading here at the "Friend" and it is my hope as Editor that you finish every issue of the magazine feeling the same way I did as I left that shop – happy, relaxed and looking forward to returning very soon.
Over To You
I am keen to hear just how much the "Friend" means to you. Please do drop me a line on social media or at my email, pfeditor@dcthomson.co.uk and let me know.
---