Craft Preview: July 29, 2023
---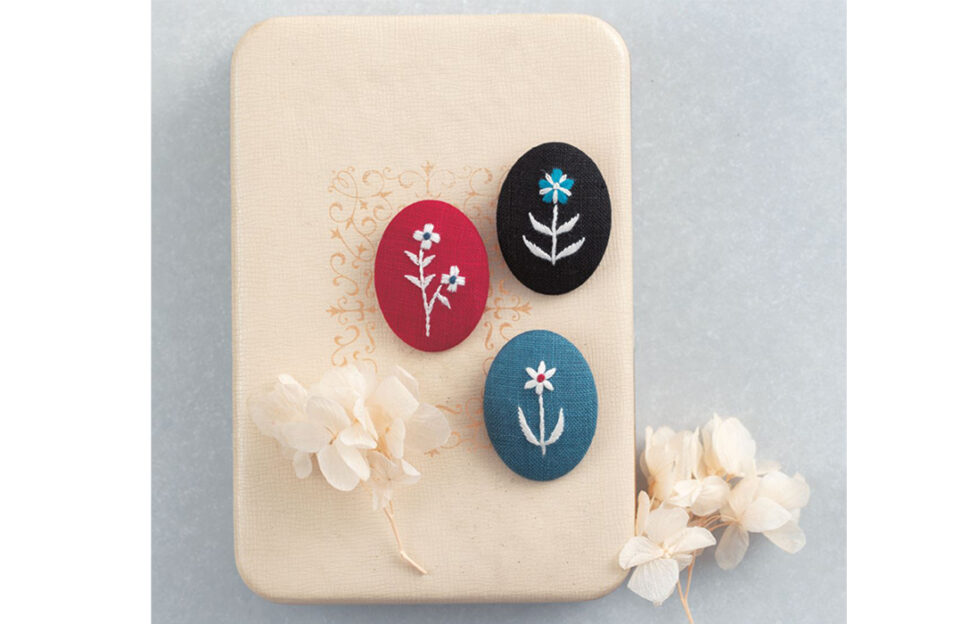 Project taken from Artful Botanical Embroidery
We have a trio of embroidered brooches for you to make this week, with full instructions inside our latest issue…
Our decorative brooches are a lovely way to show off your embroidery skills. They are worked on linen, with each motif created using stranded embroidery thread.
The designer used Olympus threads but you can substitute with DMC or similar if you prefer. The stitches used are French knot, outline stitch, straight stitch and lazy daisy stitch.
We have included stitch diagrams to remind you how to do each stitch. There are also full-size diagrams to trace and directions on where to place the stitches.
Difficulty Level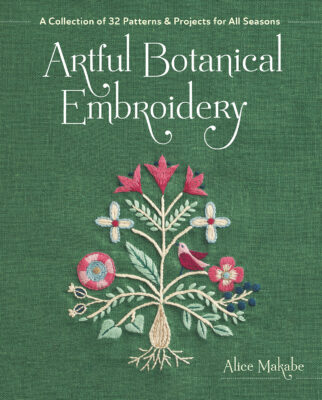 We have graded this as an intermediate project. If you are new to embroidery, you may find it helpful to practise the stitches first.
The design for all three brooches comes from the book, Artful Botanical Embroidery by Alice Makabe, published by World Book Media and distributed in the UK by Search Press, RRP £16.99.
This book contains a selection of beautiful botanical embroidery and there is an offer in the magazine for UK readers to buy it post free.
Each decorative brooch is perfect for adding the finishing touch to an outfit and the motifs will look great on household items such as table wear, bedding and handkerchiefs.
The brooches would make the perfect personal gift for a friend.
We hope they inspire you to lift a needle and start stitching.
---
Get The Issue!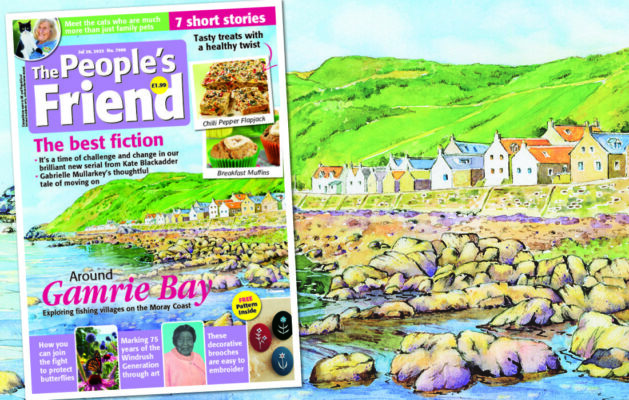 Find the full instructions for making these decorative brooches in our July 29, 2023 issue of "The People's Friend", on sale July 26. Available online or from most major supermarkets and newsagents. Or subscribe to the magazine to get every issue delivered straight to your door! 
See more craft ideas from the "Friend".