Knitting A Summer Top: Preview For August 5, 2023
---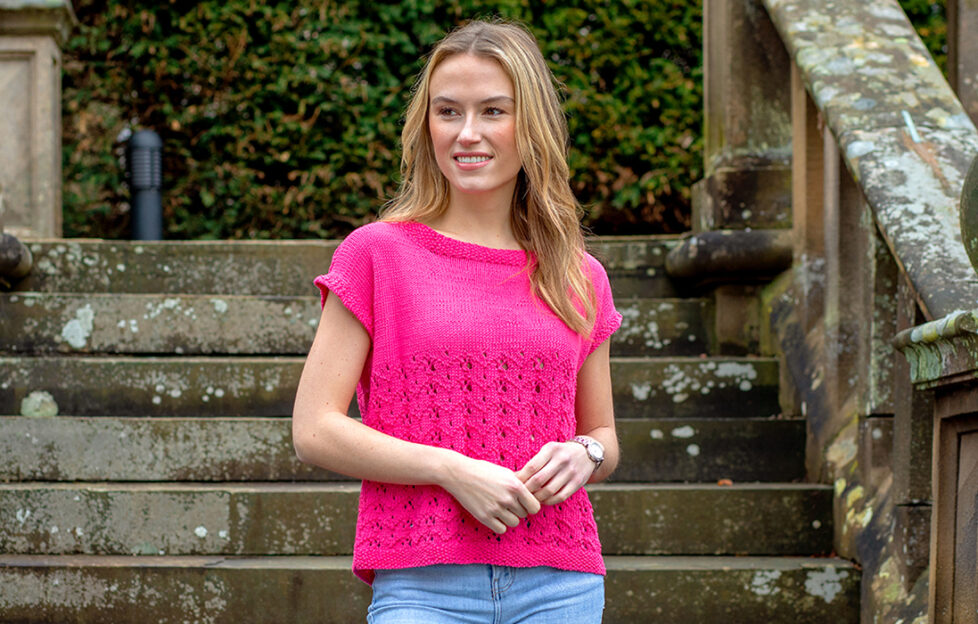 Knitted summer top Pic: Eve Conroy Model: Erinn Clarke @ Colours Agency; Hair and Make-up: Kat McSwein @ Colours Agency Photographed at Inglewood House and Spa www.inglewoodhouseandspa.co.uk
We have a cool summer top for you this week.
Our little top comes in a sizzling pink for maximum impact.
It can be worked in eight sizes ranging from 81 cm (32 ins) to 117 cm (46 ins). Actual size is around 10 cm (4 ins) larger so it will give a comfortable fit.
The yarn we have used is Rico Designs Essentials Organic Cotton DK in Fuchsia (22). This is a lovely mercerised cotton, which has a smooth feel and a lustrous sheen. It shows off the lace stitches perfectly.
For more information on this yarn, or to order direct, visit www.laughinghens.com.
Difficulty Level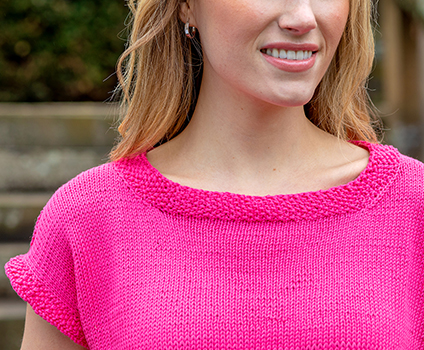 We have graded this as an easy design. There are no challenging stitches and the lace pattern is worked over multiples of 10 stitches + 3 and over an 8-row repeat.
Keep track on the row you are working on and everything should be fine.
The yoke is worked in stocking stitch with increases for the little cap sleeves.
Moss-stitch sleeve and neck borders add the finishing touches.
This is a timeless summer design, which we are sure will serve you well for many, many years. We feel certain you will love knitting and wearing it.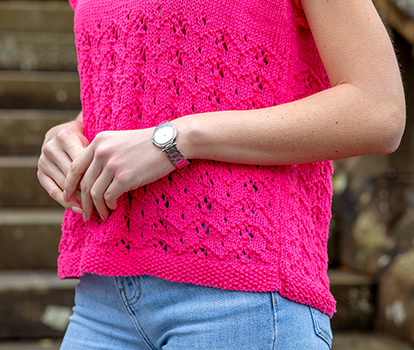 ---
Get The Issue!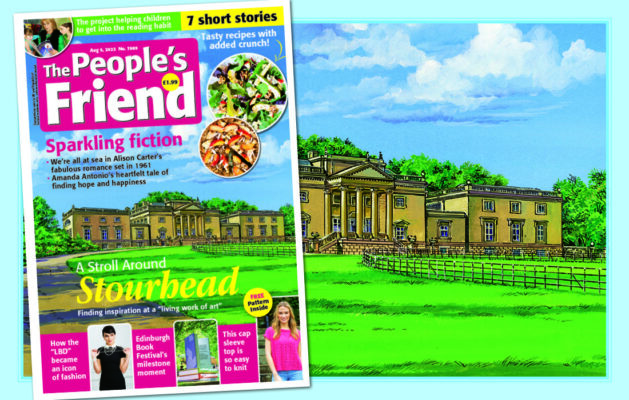 Find the full instructions for making this lacy top in our August 5, 2023 issue of "The People's Friend", on sale August 2. Available online or from most major supermarkets and newsagents. Or subscribe to the magazine to get every issue delivered straight to your door! 
See more craft ideas from the "Friend".