Editor's Diary: A Capital Occasion
---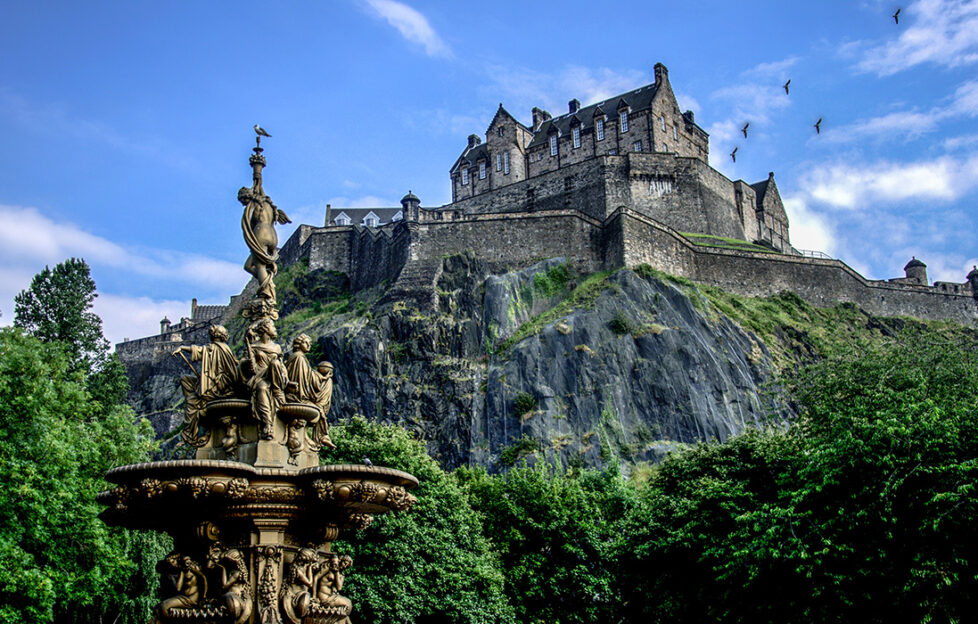 Edinburgh Castle Pic: Shutterstock
One of my favourite times in the year is the three weeks in August when the Edinburgh Festival takes over Scotland's capital
It is a lively city at the best of time, full of colour and life, but it is safe to say that the festival takes everything up a level as artists, thinkers, writers, performers and many more people from all over the globe descend on Scotland.
If you live in Edinburgh, then you are obviously well-placed to capitalise, if you will, on all the fun, but if you are travelling in, as I will be this weekend, there are a couple of things to look out for.
One, it gets busy. VERY busy. Be prepared for packed streets and full car parks. To be honest, if it's possible, I'd say avoid taking the car altogether. Edinburgh is well served with public transport and it has a fantastic park and ride service, so rather than stressing about where to find a space, take the strain out of it by journeying there via bus or train. Also, if you want to see all the most iconic destinations, look out for the many open-topped tour buses. It's a very easy way to see the sights, but it's worth remembering this is Edinburgh, which means Scottish weather!
I'm heading to the Book Festival for a wander around. This year, its located in the Edinburgh College Of Art, which is a stunningly beautiful building set in resplendently leafy surrounds. That's the thing about Edinburgh. You can go there for a reason, but it's generally just a great city to explore and wherever you go, keep your eyes peeled for many wonderful architectural and natural details. There's lots of wonderful coffee shops too, where nearly every variation of cake is available. I'm looking forward to going back for culture, art… and snacks!
Edinburgh was, of course, the destination for our first illustrated cover way back in the issue dated May 11, 1946. Head of features Alex and I had a really interesting chat with Barry from our archives team about that issue and its place in the history of the "Friend".
Back then, we wrote, "Think of Edinburgh and you think of its stately mediaeval castle. The two are synonymous. Surmounted on the massive, frowning rock dominating the capital seat of Scotland, Edinburgh Castle is shrouded in tradition and intimately associated with centuries of Scottish history.
"As the Acropolis dominates Athens, so does the Castle and rock together with the city's intellectual and political prominence, give Edinburgh the title of 'Modern Athens' ."
I love the use of language in "Friend" features from yesteryear. There is an almost lyrical beauty to the words. They flow so smoothly on the page and are genuinely engrossing to read. I shouldn't be allowed to have anything to do with the archives. Whenever they are involved, I lose so much working time falling down the rabbit hole of history and memory!
You can find out much about that milestone issue in our forthcoming 8000th edition, which also includes a very special tribute to the city. Don't miss it in our October 21 issue.
Have a great week.
---