V-Neck Top: Knitting Preview September 2, 2023
---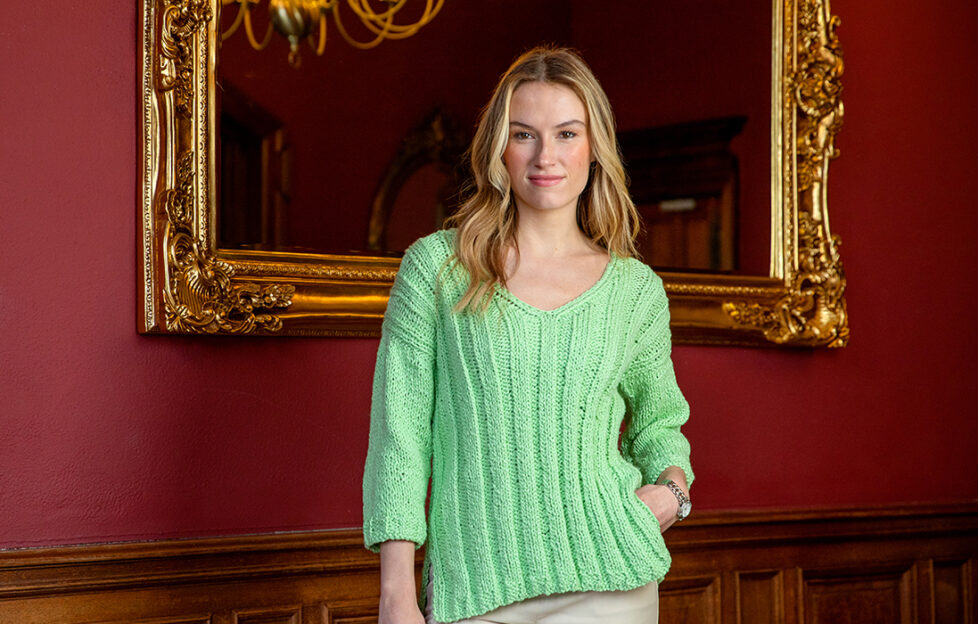 V-neck top Model: Erinn Clarke @ Colours Agency; Hair and Make-up: Kat McSwein @ Colours Agency; Photographed at Inglewood House and Spa www.inglewoodhouseandspa.co.uk All pics: Eve Conroy
We have a casual V-neck top for you this week.
Our casual V-neck top is worked in a chunky cotton yarn for comfort.
Instructions come for seven sizes ranging from 76/81 cm (30/32 ins) to 137/142 cm (54/56 ins).
Actual size is around 19/14 cm (7½/5½) ins. This will give a comfortable fit.
The front and back are worked in a wide rib with the sleeves worked in stocking-stitch.
The yarn used is Rico Creative So Cool + So Soft Cotton Chunky.
As the name suggests, it is soft and comfortable against the skin. Pastel Green is the shade featured and you can view the rest of the range and order direct from www.blacksheepwools.com.
Difficulty Level
We have graded it an easy design. The main shaping comes with the deep V-neck and the sleeves are worked from the top down, so you decrease as you work towards the cuff.
This is a versatile design, too. We have shown it worn on its own, but it will look just as good over a t-shirt or blouse if you would like an extra layer.
As we prepare for the cooler weeks ahead, this is the perfect choice to bridge the seasons.
---
Get The Issue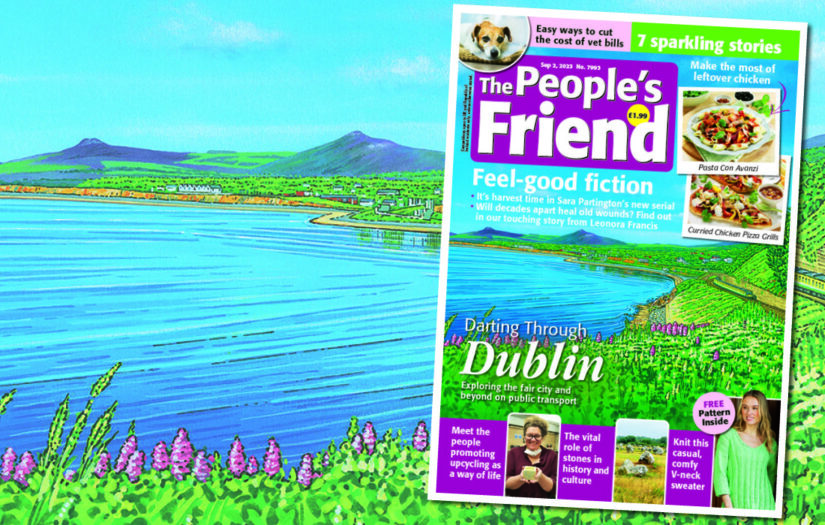 Find the full instructions for making this V-neck top in our September 2, 2023 issue of "The People's Friend", on sale August 30. Available online or from most major supermarkets and newsagents. Or subscribe to the magazine to get every issue delivered straight to your door!