Writer Of The Week: Liz Filleul
---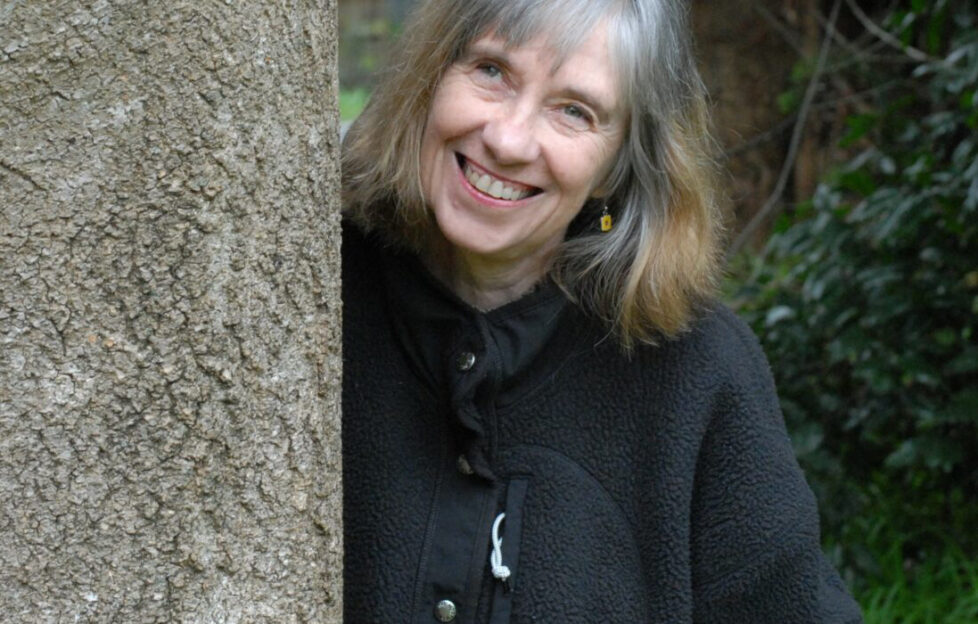 Photo courtesy of Liz Filleul.
Today we chat to "Friend" author Liz Filleul.
Tell us about your new serial Manor Of Mystery.
---
"Manor Of Mystery" is my second serial featuring private detective Jon Carew and his teenage assistant, Pat Ellicott. It's set in Cornwall in 1958, and they're investigating the sudden disappearance of a young gardener who works at a recently opened hotel. Why would a diligent, ambitious young man walk away from his job with no word to anyone? A few secrets come spilling out as Jon and Pat start questioning his colleagues and friends.
Do you enjoy writing historical fiction?
---
Oh, yes! I'm fascinated by history, especially the stories of working-class people – something we never studied at school! Many of my historical stories for the "Friend" have been about working-class people transported to 1830s Van Diemen's Land for minor crimes, and I've enjoyed writing about the challenges and opportunities they faced in a country so different from what they'd left behind. I also enjoy writing about the Edwardian era and the two world wars. Jon and Pat's stories are a bit more 'escapist' in that they're set in the late 1950s in England, so the background to them isn't as turbulent.
Tell us about your writing background.
---
I trained as a journalist in England and have worked as an editor and copywriter here in Australia, so my working life has always revolved around words. Outside work, I've periodically written fiction – primarily short stories. My first published short story appeared in the teenage magazine "Patches" in the 1980s. Since then, I've had other short stories published, and I also won the 2004 Scarlet Stiletto Award for short crime fiction by Australian women. But it wasn't  until recently that I started writing short stories regularly – mainly thanks to the prolonged Melbourne lockdowns that gave me plenty of time to work on all the story ideas I'd accumulated over the years. I've been happily writing stories for the "Friend" since 2019. One of my stories, a long crime read featuring a convict constable, was a finalist in this year's Derringer Awards, given by the Short Mystery Fiction Society in the USA. That was really exciting. Hopefully, there are many more stories to come.
Do you enjoy the research that comes with writing fiction?
---
I love it! Most of my research into the convict era has been through  books or old newspapers, but last year my husband and I spent a couple of weeks exploring historic sites in Tasmania, and that really brought the convict era alive. Researching Jon and Pat's stories has also been interesting – I have relatives and friends who remember the 1950s, which helps in terms of those little details that bring a story alive. Something I really enjoy is checking out late 1950s hairstyles and clothes for fashion-conscious Pat.
What are your long-term writing plans?
---
I'd like to keep writing short stories, serials and features for "The Friend" – and a specific goal is to put together a proposal for a six-part serial as I've only written three-part serials before, and I'd like to see if I can write a longer one. I also want to write some more long crime reads featuring the convict constable. In terms of novels, I have a YA time-travel adventure I wrote a few years ago that I'd like to rework and put on submission to publishers. I already have a YA historical mystery on submission, which I hope will find a publishing home at some stage.
Which author would you most like to chat to over a coffee?
---
Probably Connie Willis, the American sci-fi writer. I'm not really a sci-fi fan, but I love time-travel, and Connie Willis's Oxford time-travel universe books are brilliant. I'd like to take the opportunity over coffee to try to persuade her to write at least another book in that world.
What's your advice for people trying to find writing success with the "Friend"?
---
Get hold of a few recent copies of the magazine, then read them all from cover to cover, including the letters page and the ads! That will give you a real feel for the magazine's style and  tone as well as the type of stories they publish. Then ask yourself which of your story ideas would sit well within the magazine pages. The short story guidelines and blogs on the "Friend's" website are also really helpful, especially in terms of word counts, seasonal submission times, and general tips about main characters, structure, etc.