Fiction Ed's Blog: 'Friend' Fiction's Early Days
---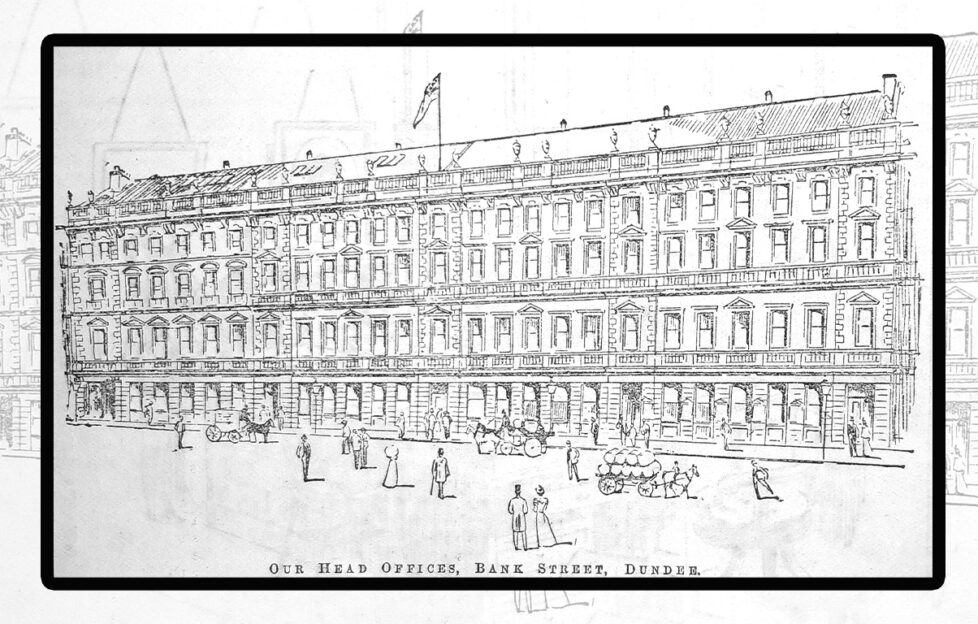 Our offices in Dundee's Bank Street. Image: DC Thomson
"The People's Friend" will be 155 years young in January 2024.
155 Years Of Fiction
What a milestone! We're officially the longest-running women's magazine in the world.
Fiction has been at the heart of the magazine, from its earliest days.
Our first dedicated Editor, David Pae, stated at our launch, "We intend that fully one-half of the "Friend" shall be devoted to fiction."
Our Earliest Days
The first edition of "The People's Friend" was published on January 13, 1869 – the heyday of the novel.
Novels at this time often first appeared as serialised stories in magazines, or as part works issued in instalments, to help make them more affordable.
The time was right for an inexpensive, fiction-based magazine, full of stories, serials and poems – and priced at one penny, the "Friend" would fit the bill.
The Education Act
The Education Act of 1870 was a gamechanger, increasing literacy rates and helping to make reading a leisure activity in its own right.
1870 was also the year the "Friend" moved from being a monthly to a weekly publication.
Reading Aloud
The Victorian "Friend" featured all that was popular in fiction at the time – including gothic fiction, supernatural themes, and comedy.
Whatever the genre, we strove to provide entertainment that was suitable for a family audience – and also suitable for reading aloud around the fireside, as this is how many families would have shared their 'Friend'.
Poetry
Poetry was an important part of the Victorian "Friend".
At a time when many working men didn't yet have the vote, the magazine's 'open door policy' provided an opportunity for everyone to have their voices heard, and be on an equal footing with people of higher 'social standing'.
All aspiring authors and poets were welcomed.
Much of our poetry was written in the Scots tongue, and we were "open to the contributions of the intelligent working men and women of Scotland".
And of the world!
***
Next week, Lucy looks at our fiction as it moved into a new century – and how the magazine evolved into a publication aimed predominantly at women.