A Time To Reap – Episode 42
---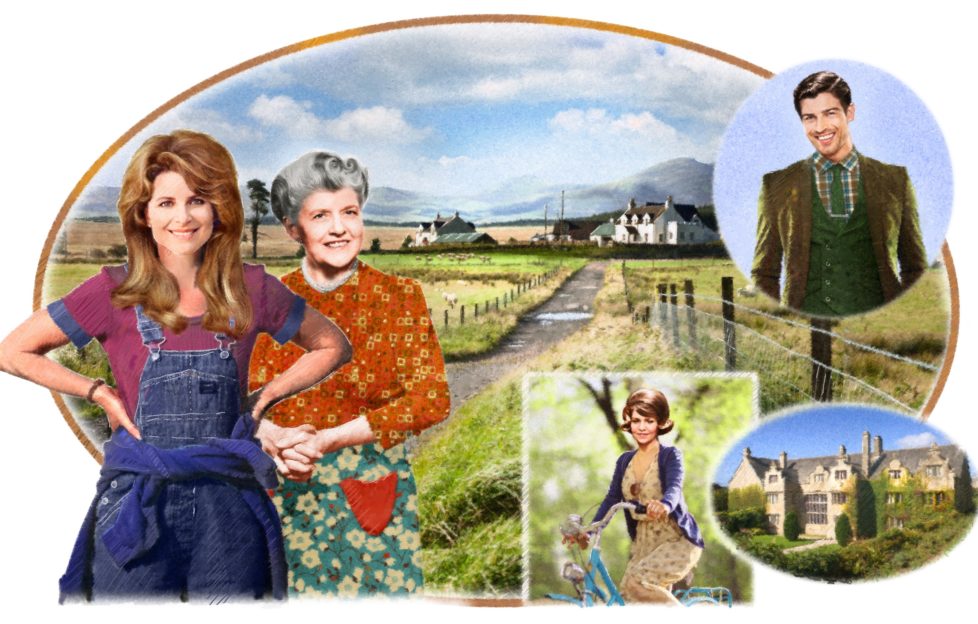 Illustrated by Mandy Dixon.
The house was ready for the second time for the Americans. Hugh's postcard had said they were having a wonderful time exploring the Western Isles but were looking forward to being back in Glenmore.
Hugh would be pleased to see them again, Peggy decided, and he'd been excited to hear of the agricultural show this Saturday. As for Donna, well, Peggy knew what to expect from her this time.
This time, though, Peggy would actually be here when they arrived. She was taking no chances this time. Anything that Donna had vaguely expressed a liking for was on the menu tonight – cold roast chicken, salad and a summer pudding with their own thick cream.
It was all prepared and sitting in the pantry. The jars of raspberry and rhubarb jam she'd made for the SWRI tent at the show were in there, too.
Last year she'd got two third-place prizes. Maybe she'd do better this year.
Ever since Hugh and Donna had left for the islands Colin had talked of nothing but California.
Peggy was torn between not wanting to squash his dreams, and wishing he'd think of the effect his chatter was having on his father. If Colin left, could Glenmore be farmed by just Alec and Davy?
She didn't dare ask.
And what would happen when Hugh and Donna went home? Would Colin ask if he could go with them? She tried to close her mind to the subject.
The bedroom over the porch was tidier than usual now Davy had become attached to the little room downstairs he'd slept in since his accident. On the bedside cabinet was the book of souvenir postcards of California that Hugh had given Colin.
Peggy picked it up. Blue sky, yellow sun, blue sea, yellow sand. It was all dazzling. And so far away.
Davy, confined to the house during Hugh's visit, had heard fewer tales of the wonders of America than Colin.
No talk about emigrating from him, Peggy thought thankfully as, downstairs, she pulled back the bedclothes on Davy's bed. Out fell a piece of paper.
Her first instinct when she saw what was on it was to tell Alec. But he had enough on his plate today, getting ready for the show.
And maybe it didn't mean Davy was actually thinking about . . . maybe it was just a scrap of paper. She couldn't ask Davy, it would seem like prying.
She made the bed and replaced the paper under the quilt.