A Time To Reap – Episode 58
---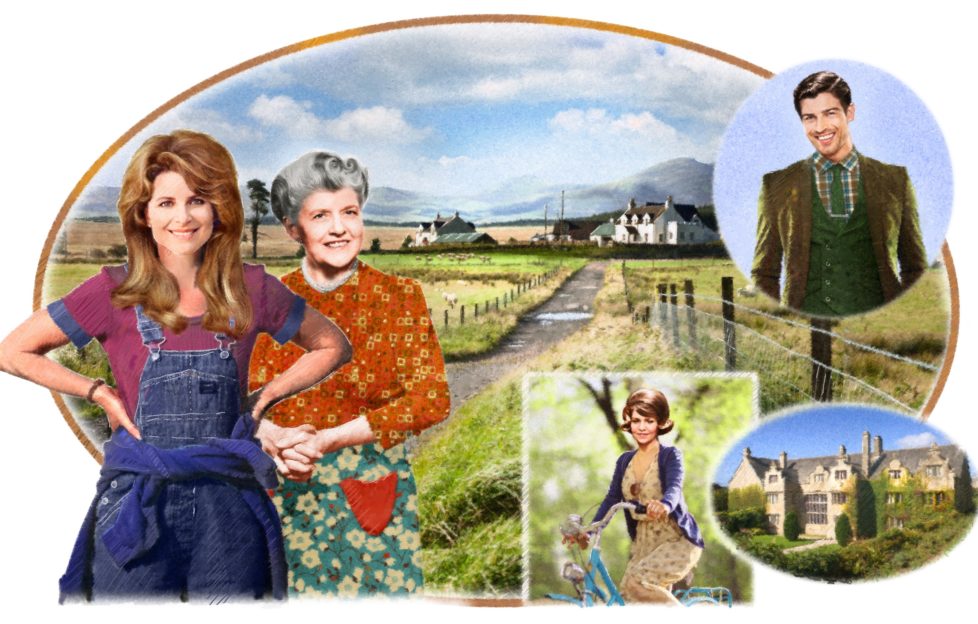 Illustrated by Mandy Dixon.
Leaving Crys making a ball gown for Flora's doll, Elizabeth walked down to the farm office. She didn't usually go in on a Sunday, but she needed something to occupy her mind till visiting time.
Lady Annabel was sitting behind Elizabeth's desk.
"I didn't expect to see you, Elizabeth. I told your sister you must take time off until your daughter is better. How is she?"
Elizabeth told her.
"I need to keep busy. I'm going to look at the paperwork on the pickers for last year's potato harvest. It's that time of year again."
Her employer nodded.
"May I ask something?"
Something must have shown in Elizabeth's face because she went on.
"It's not about Mr Brock."
She put her elbows on the desk and rested her chin on her hands.
"I've heard stories I didn't like over the years, about Rodney Shaw. This time it's about bad feeling between him and Frank Robertson. Do you know about it?"
There was bad feeling between the estate factor and all the employees, including Elizabeth herself, but she didn't want to be telling tales. Rodney Shaw had been with the estate much longer than she had.
"There was something a few weeks ago," she said reluctantly.
She told Lady Annabel about the heated argument she'd overheard.
"But I don't know what it was all about," she reiterated. "I didn't –"
"The thing is," Lady Annabel interrupted, "you may have heard rumours that I'm putting Rosland up for sale."
Elizabeth nodded slowly.
"I'm sorry. That must have been very unsettling. I couldn't say anything before. In fact, I have sold our Irish estates and considerably reduced our lands in England.
"I intend to spend most of my time here and take a more active interest – get my hands dirty! It's what I always wanted, but my father . . . Well, anyway, I thought I'd make a start today. I've a lot to learn."
She smiled at Elizabeth.
"I'd welcome your help. Tomorrow you can get your staff together and tell them that their jobs are safe.
"And, now, I intend to find out what's up with Shaw and Robertson."