The Glens of Stone – Episode 27
---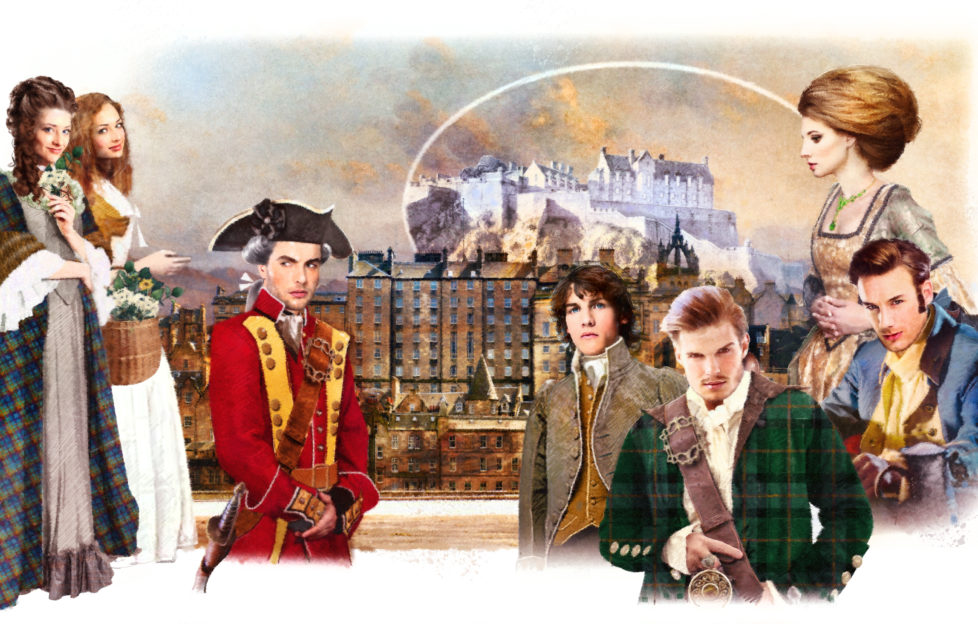 Illustration by Mandy Dixon
"You'll be the cadie, then?" Thomas McLean looked up at the young man standing before him.
"Aye, sir. Tam McAdam at your service. My sister said you were in need of my knowledge of the city, Mr –?"
"Never mind my name. That's no concern of yours."
The boy reddened. He felt the urge to leave and let this ill-natured oaf find someone else, but he looked prosperous. Hopefully there would be a good fee coming.
"There are two people I seek," the older man muttered. "One is named Gray, the other McLaurin."
"Both are common names, sir. I know of some forty homes occupied by persons named Gray and McLaurin is a popular name, too, I fear."
McLean drummed his fingers on the table top.
"The Gray I seek is of noble blood – a Lady Catherine."
Tam nodded.
"That will ease my task."
Indeed, he already had an idea as to where this person resided. However, he was not about to sacrifice a fat fee by supplying the information too quickly.
"And the other – McLaurin?"
"She may or may not reside with Lady Catherine. Indeed, she may no longer reside on this earth – which would be no small riddance."
At this, Tam's heart leaped. He'd often served Lady Catherine and her raddled old companion in the past. He stroked his chin.
"Well, sir, I'm sure I can locate these folk for you, though they may prove hard to find among the thousands living here."
McLean snorted.
"Laddie, there are others I can approach. Just tell me, can you do this or not?" McLean slammed his palm down on the table then slowly raised his hand to reveal a half sovereign. "You'll get this, and another, if you get back to me within forty-eight hours."
Eyes gleaming, Tam rose to his feet.
"Be assured, sir, I'll not let you down."
"I'm sure you won't," the other agreed, "for if you fail me there will be no payment whatsoever."
Making to leave, Tam halted at his customer's next words.
"Bear in mind I've travelled far and wish to surprise these parties. I'm sure they won't learn of my presence from you, will they?"
Suddenly fearful at the implied threat, Tam looked down at the seated man.
"No, sir, rest assured I will not betray this confidence."