The Glens of Stone – Episode 61
---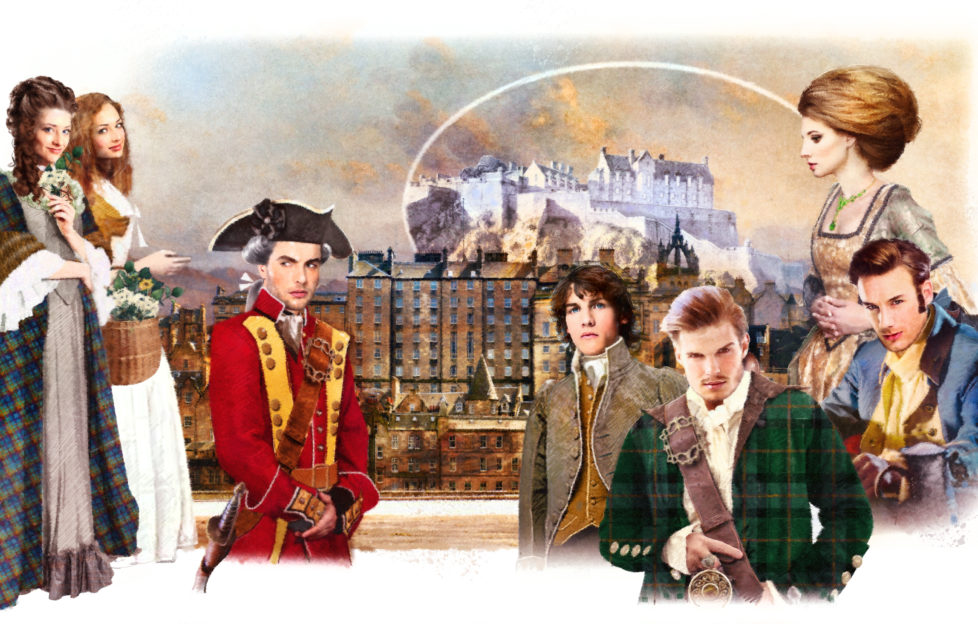 Illustration by Mandy Dixon
When they were alone Kirsty sat down beside her father.
"Something else is bothering you, isn't it?"
Duncan sighed.
"You can read me like a book. It's true, there is something." He rubbed his hands together nervously. "Something I should have told you long before now."
Kirsty moved closer, reaching out to stroke one side of the old man's face.
"You're going to tell me you're not my father, either, aren't you?" she said softly.
Duncan gaped in surprise, then took her hand in his.
"When I married my beloved Elizabeth you were already born to her. You've always known that we all – John, Agnes, Elizabeth and I – grew up in the same village. We attended the same parish school, played together and planned our futures together. All five of us."
Kirsty frowned.
"Five? I don't recall . . ."
"I haven't mentioned him before. His name was Jamie Fraser. We were all great friends in those days and as we grew older Agnes and Elizabeth found they had three ardent suitors."
"I remember that night we dined with the Porteouses," Kirsty said softly. "It sounded as if you and John had been rivals for Agnes's affection."
"For Agnes?" The old man shook his head, smiling. "No, my dear, that was just a bit of leg-pulling between us. It was always Elizabeth who fired my ardour . . . and that of Jamie Fraser."
"So you and this Fraser were rivals?"
"That we were. Oh, there was no rancour. Jamie always acted in a fit and proper way. But I was the one Elizabeth favoured.
"Then fate took a hand. When I was eighteen and Elizabeth barely sixteen, I knew I wanted to serve the Lord, but my parents were poor. There was no option other than learning to be a lay preacher as I couldn't afford to enter the full ministry. The local minister was keen to help and suggested I study under a friend of his, a pastor in Dundee."
He sighed.
"Initially I was reluctant. It would mean a year or so away from home. But Elizabeth pleaded with me to take the opportunity. And she assured me she would wait for me."
The wall clock chimed the hour, startling them.
"So you went to Dundee," she prompted.
"Yes. And a good life I would have had there, had I not made a stupid mistake that ruined my life . . ."