The Glens Of Stone – Episode 84
---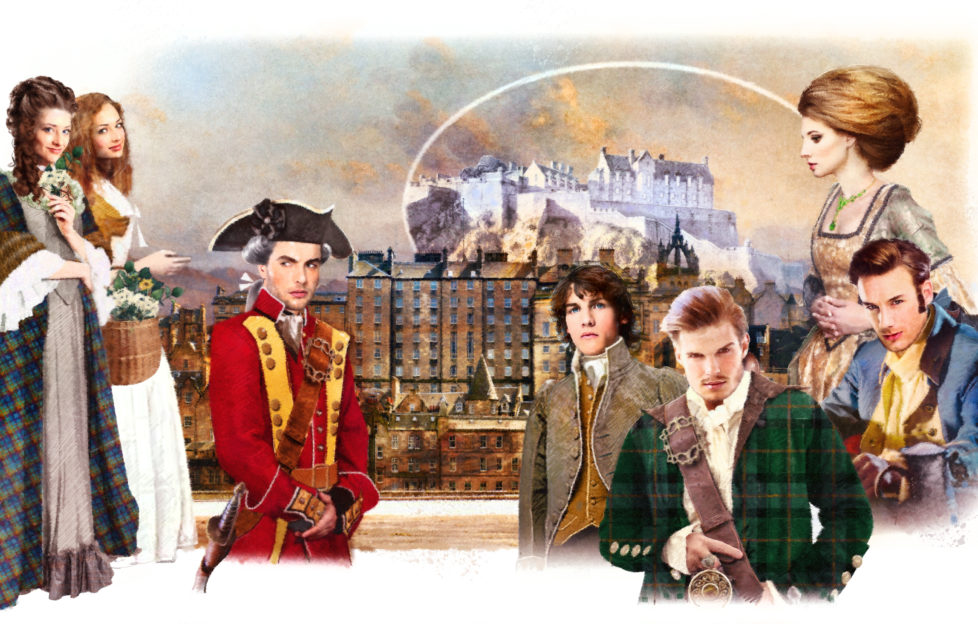 Illustration by Mandy Dixon
When Ewan eventually returned to the Mission House with Sandy by his side, he felt the subdued atmosphere immediately. They sat in silent, huddled groups, the women red-eyed, the men solemn, all with an air of bewilderment.
He felt sorry for them. The revelations in the kirk, followed by the sudden death of the colonel and his assassin, had had a catastrophic effect on them all.
As for himself, he felt numb. He had let himself be lulled into a false sense of security and because of that his friend and mentor had been slain before his eyes. He should have been vigilant, ready for an attack from McLean who, after all, had known of the meeting in Duddingston.
Taking a breath, he walked to the lectern at the far end of the room where he lit an oil lamp and drew some papers from his pocket.
"I know how you must feel," he began. "I blame myself for the colonel's death, though I had no knowledge of McLean's whereabouts. Nonetheless, I should have been prepared for such an eventuality and I will bear my shame for the rest of my days."
Though no-one spoke he felt a wave of sympathy sweep the room.
"Lord George Murray, the Prince's commander-in-chief, has been informed of Colonel Crawford's death and agrees to his interment at Duddingston kirk tomorrow afternoon. Following the funeral, Sergeant McCrae and I will be marching east, as we understand General Cope and his forces are on the way from Dunbar to meet us."
He heard stifled cries of dismay and knew they came from Ellie and Alison.
"The colonel was aware that his profession was a dangerous one. While he always hoped to meet you personally one day, he had the foresight to commit his words to paper lest this was not possible."
Ewan raised the documents in his hand.
"I was charged with reading them to you, should . . ." He faltered. "Should he be unable to speak for himself." This last was said against the sound of muffled sobbing.
Sifting through the papers, Ewan cleared his throat.
"The first pages here cover what the colonel was able to convey to you personally, so I will take up his narrative at that point, reading what he wrote in his own words.
"'To neglect my son and daughters for all these years is a sin for which I can never obtain absolution. Indeed, I have often wondered if I might do too much harm to those I love by revealing their true status. That I do so now is in part a selfish act for, should the coming battles result in my death, I wish to meet my Maker free of such guilt. Yet I was also cognisant of the wishes of my dear Catriona, who would have wanted the truth to be known.
"'Nothing I can say will lessen the shock you must feel. Yet for my wife's sake I must do what I can to alleviate your misery.
"'My trusted friend Ewan Ogilvie . . .'" again a feeling of remorse swept over Ewan, "'. . . has been given the title deeds to my estate in Morayshire. You will find that I have passed the property to my son Robert and his heirs. I have also decreed that my daughters Kirsty, Alison and Ellie should have a life rent interest in the estate should they wish to reside there. In addition, I further bequeath to my daughters and to Robert the sum of twenty thousand pounds each, together with a share of the moneys remaining after further bequests are carried out.'"
Ewan was tempted to stop at that point to gauge the reactions of the group, though the prevailing silence indicated their shock. He pressed on.