The Wooden Heart – Episode 33
---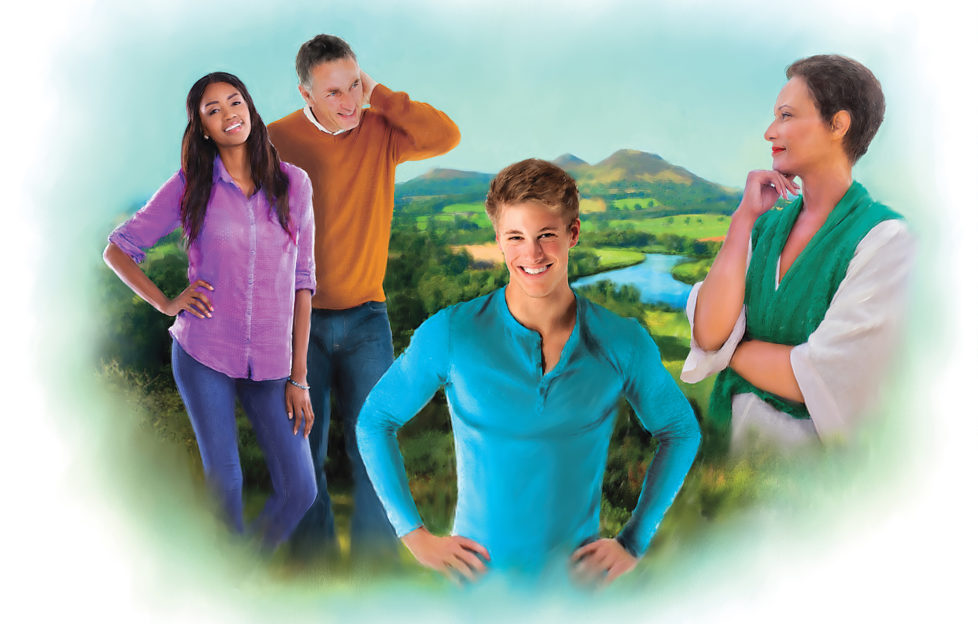 Illustration by Helen Welsh.
Stephen sipped his tea.
"When I was an apprentice, my old boss told me that the man who never made a mistake never made anything.
"It applies to women, too – and in your case, with good reason. You are still traumatised. If Ash had come to me first, I would have warned her to stay off the subject of music."
Through in the house, an old clock chimed.
"What should I do, Stephen?" she asked. "How can I put it right?"
"This is worse than Ash asking for advice." He sighed. "I must get it right. Do nothing and you might never have anything to do with music again. Be afraid of it your whole life through."
"That's scary but true," Gabrielle acknowledged.
"Permission to speak – like you once asked me?"
"That was only about selling a house," she protested.
"No. It was about drawing two lines under the past and facing the future," he said quietly. "Advice which changed my life."
"And now you're going to tell me to do the same?" she asked.
He didn't reply.
Gabrielle rubbed a hand across her eyes.
"Deep down inside, I guess I was looking for advice, as well as coming to pour out my problems." She sighed.
Stephen remained silent, watching her.
"Permission granted," she went on. "Just don't be too brutal if you feel that I'm acting like a spoiled child and making a mountain out of a molehill."
"You're not," he said simply. "The accident took your career and your life away from you. You were physically and mentally damaged, and the scar tissue has barely healed."
Reaching across the table, he took one of her hands.
"I recognise your pain, but I think this will destroy you unless you try to come to terms with it. Why cut yourself off from all the pleasure music offers?
"Think of how much knowledge and expertise you could pass on to other people, helping them to achieve even a small part of what you have done."
He sighed.
"You can try to share your gift with others, make them so much better than they could be without you.
"Even if you can no longer perform, think of all the skill and knowledge locked up inside you. Think of the sense of release you might feel to be using it again by helping others."
"And if it doesn't work out?" Gabrielle asked. "If it only brings more pain?"
He looked at her steadily.
"There is only one way to find out," he said. "If you're lucky, it might work and you can draw two lines under the past and move on, as you once advised me.
"If it doesn't work out, then are you any worse off than you are right now?"
The clock chimed again through in the other room.
"Stephen," she said quietly. "I am too messed up with fear to think. Do you honestly believe that this might help me, giving some tuition to a little girl I have never met before?"
"I believe with all my heart that it would help you both," he said. "If you want, I could be there in the background somewhere and come through and rescue things if you feel they are going wrong."
"I would like that," Gabrielle agreed. "Yes, please."
She pushed her mug firmly to the side.
"Now," she said. "I must apologise to Ash and Calum."
"Don't apologise," he said quietly. "Tell them that you've thought about it and changed your mind."