Introducing "The People's Friend" Calendar 2017
---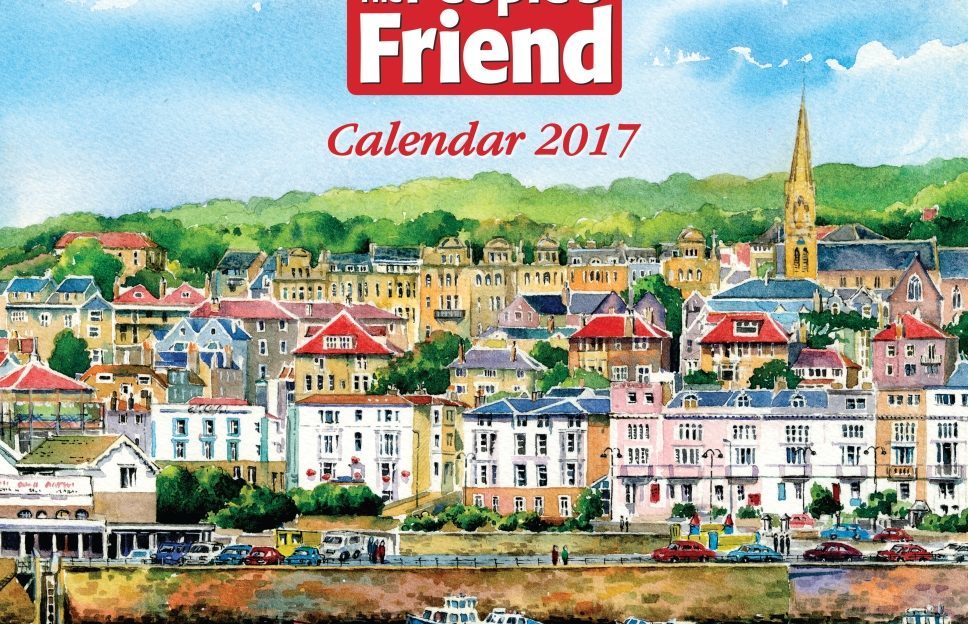 It may only be September but our 2017 calendar has now officially launched! We receive lots of lovely feedback on the calendar every year, as it features wonderful illustrations from J. Campbell Kerr.
This year's calendar includes some of our favourite cover illustrations from our archive, and the locations featured range all across the UK, including Edinburgh, Jedburgh, Penzance, Cardiff, and the Isle of Skye.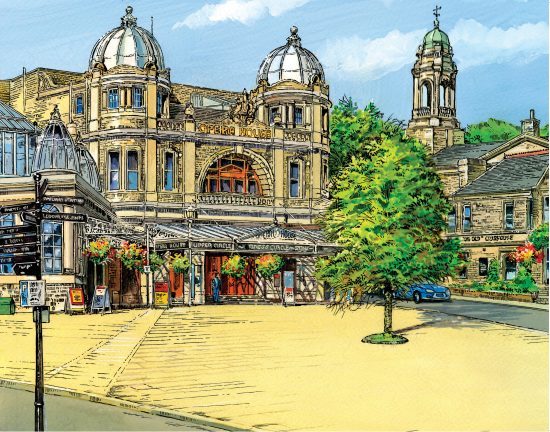 Buxton Opera House
One of our favourites is the beautiful spa town of Buxton in Derbyshire. The illustration itself features the famous Opera House, which has stood proudly in the middle of the town for over 100 years and hosted countless smash hit shows and big-name stars.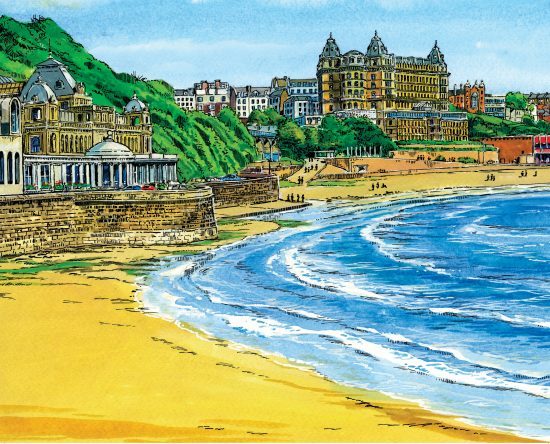 Scarborough
This wonderful view of Scarborough is a reminder of why the town is Yorkshire's largest holiday resort, and visitors flock here year after year in the summer months to enjoy the sandy beaches and tuck into some ice cream and fish and chips.
The Grand Hotel, sitting proudly above the beach in the background of this illustration, opened in 1867, and at that time, the hotel was one of the largest in the world with 365 bedrooms!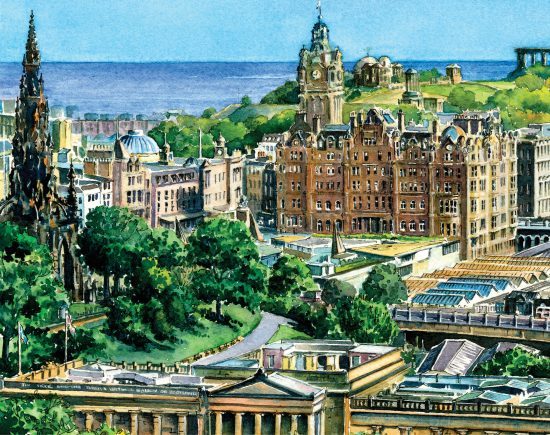 Edinburgh
Another of our favourite images is that of Edinburgh's Calton Hill, as viewed from Edinburgh Castle.  The castle so dominates the skyline that the view towards Calton Hill and out towards the Firth of Forth is often overlooked.
The magnificent Scott Monument and the legendary Balmoral Hotel are also reminders of why this city is known as the Athens of the North.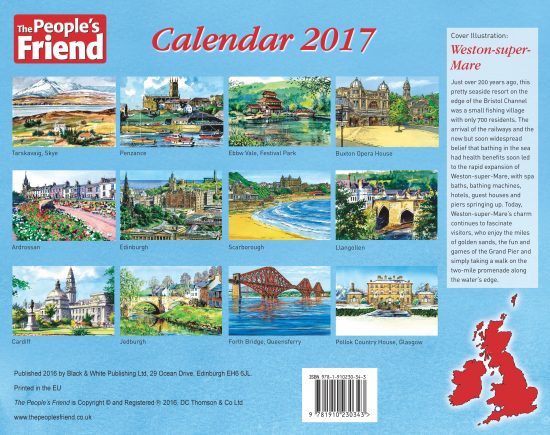 We're extremely lucky to have such a library of wonderful illustrations to choose from each year, and one of the many reasons we love our calendar so much is that it's a wonderful year-round reminder of some of our favourite places to visit.
If you have a favourite illustration from this year's calendar, perhaps a location that brings back happy memories from a visit, we'd love to hear from you.
In the meantime, enjoy The People's Friend 2017 calendar, available in shops now, or click here to buy it directly from our shop!