In An English Country Garden
---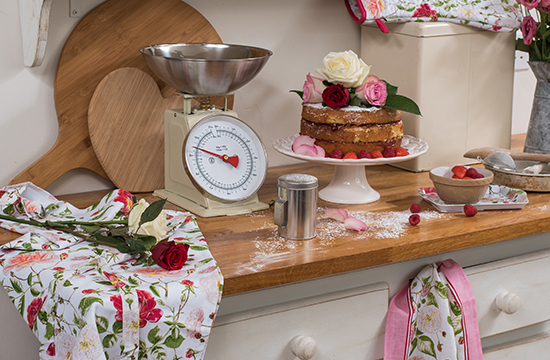 It's that time of year again. The nights are longer and the days are brighter. If you're anything like us you'll suddenly have the urge to clean the house from top to bottom and invest in some new home furnishings – all under the guise of a "spring clean"!
One of the bits of our job our Enterprise team most enjoy is selecting the new products to bring you on our Reader Offers pages and on our website – it involves hours of poring over catalogues filled with new collections of kitchen textiles and bits and bobs. All in the name of research, of course! At this time of year we're always looking for fresh new designs for spring, and sometimes the ideas come to us in the unlikeliest of places!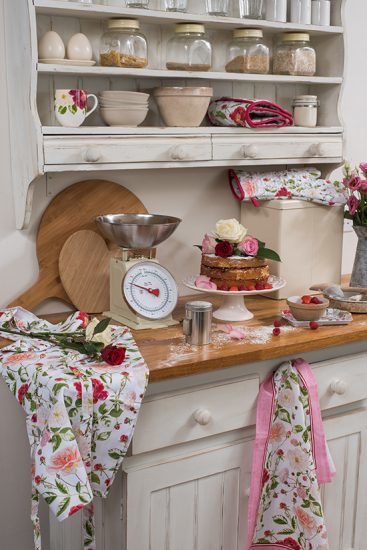 When we had the pleasure of visiting the Royal Horticultural Society Garden, Harlow Carr, in Harrogate last week, we enjoyed hours of walking amongst the beautiful and peaceful lawns and flowerbeds. Featuring a fascinating Alpine House and a hedgehog-friendly garden (complete with a Hedgehog Highway), Harlow Carr makes for a fabulous day out for the whole family, whatever the weather or season. The garden hosts many events including the up-coming Spring Plant Festival and the Rhododendron Weekend, and is a must for anyone visiting this part of Yorkshire.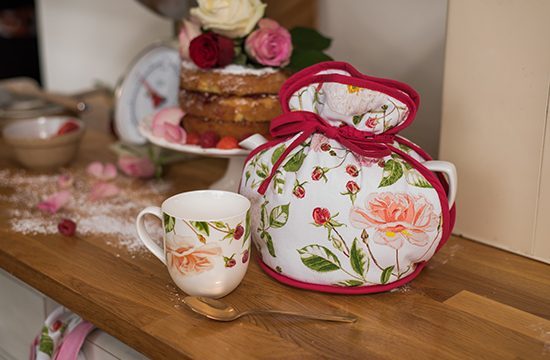 After a well-deserved pot of tea in the café, we visited the well-stocked RHS Shop at the garden and were bowled over by the amazing display of the latest RHS kitchenware, designed in partnership with royal warrant holders, Ulster Weavers.
It didn't take much searching back in the office to find the design, and we all agree that it's our favourite of all the spring ranges this year. The RHS Traditional Rose is, as the name suggests, a very traditional depiction of a dusky-pink English rose, and the design is taken straight from the RHS archive and reproduced on a range of high quality textiles, including beautiful tea towels, aprons, tea cosies and bags. The pretty pink roses really bring the feeling of the garden indoors.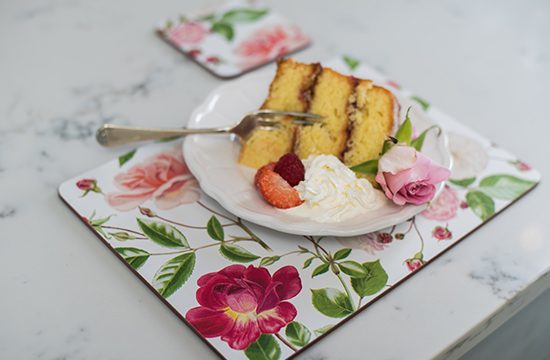 Our current favourite is the Traditional Rose Cotton Tea Towel, which features the 2018 calendar. Now that's thinking ahead!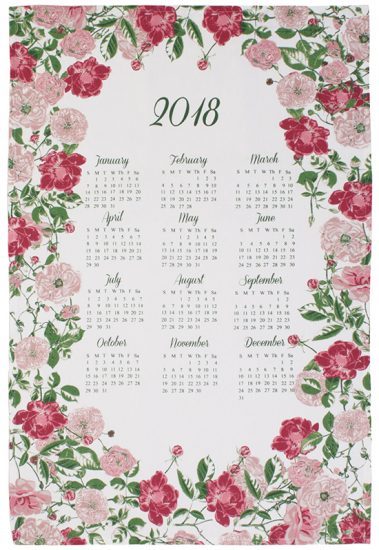 We now have the full RHS range available on our website.
And you can find more information on RHS Harlow Carr in Harrogate here.