Story Starter: May Blossom
---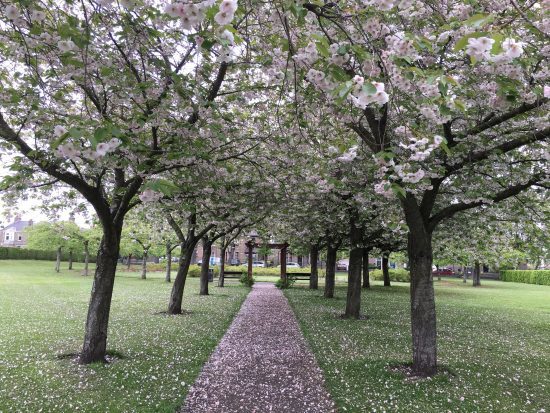 Photo: Shirley Blair
These story starter images are intended to do exactly what they say: start a story idea, a narrative running in your head, which you can gradually fill out with characters who will capture the imagination of your eventual reader.
I know they're working for lots of you; I can tell from the stories that come in. Some writers tell me which pic prompted their latest, others just leave it to see whether I spot it or not.
But do you ever wonder what other writers do? It's one of my favourite questions when I see a writer being interviewed: where did the idea come from? It's why I like including the little "What inspired me" when we have room at the end of some of our stories.
From these I've learned that some – actually, most – writers people watch. Pauline Bradbury has a nice example of that for her story in our current special no 133.
Some shamelessly – and fruitfully – ear in to the conversations around them.  I know I've done that myself and passed it on to, for example, Suzanne Ross Jones who wrote up a nice story from a conversation I overheard between two sisters in M&S or somewhere!
In fact, Suzanne whistled up a story after I overheard a chap whistling "Magic Moments" as he met a girl on the stairs, too….
I've read that TC Boyle, a wonderful American writer, gets his ideas from newspapers; that every day he reads the news and cuts out stories that he feels are the germs of stories he wants to tell. It's a method employed by our own Alison Carter, too, which she talks about at our story writing workshops.
What I'm saying is, the story starter is only one of so many elements that might spark an idea for your next story. It's the spark that's the important bit, wherever it comes from!
Oh, and if you need help with how the Story Starter works, I've written about it here and here.