Fiction Sneak Peek: March 4, 2017 issue
---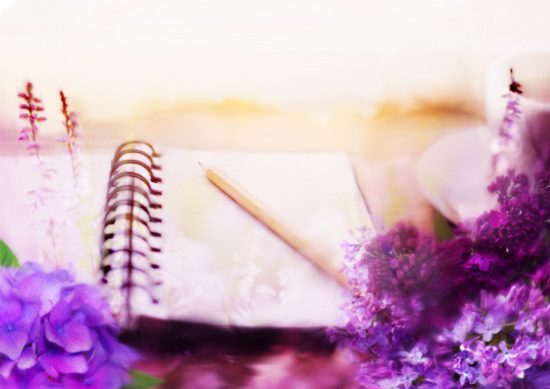 Illustration by Sarah Holliday.
This pretty picture is for "Wedding Lists", by Kim Fleet, and it's by – ta da! – our new illustrations editor, Sarah. This one's her debut. Isn't it lovely? Cute story, too, about a couple who don't want the traditional expensive selection of gifts. That presents the guests with a dilemma, doesn't it?
That's the second story in the running order, following Jessma Carter's touching opener "After The War", set in 1947 and centred on a Frenchman who settles in an English village, and the hope that he brings with him. Illustration by Philip Crabb.
Celia Kay Andrew's story "The Chapel Of The Cherry Tree" comes next, the chapel being a special place for Jemma, where, she hopes, her heart can find peace. Illustrated by Michael Thomas.
"One Moment In Time" by Susan Blackburn is about being true to yourself rather than the ambitions your parents have for you. Even if, like Andy in the story, it means busking on a street corner. Illustrated by Sarah Holliday.
In "Pots And Players" by Donald Lightwood, Alison goes back to the place her mother couldn't wait to leave to follow her dream of stage and stardom. Will history repeat itself? This one's set in 1891 with one of our more traditional illustrations by Mandy Dixon.
Who can resist a beach and the perpetual rolling waves? Add in a boy and a girl and you have the perfect mix for Lydia Jones's romantic "The Turn Of The Tide".
"La Maison Blanche" is our next story title, the name of the restaurant where Harriet is hoping to rediscover the granddaughter she hasn't seen for twenty years. This poignant story is by Valerie Bowes and illustrated by Gerard Fay.
Serials
It's the fourth and final instalment of Anne Pack's "Raising The Roof", illustrated by Ruth Blair. Suzanne's had another bright idea…
And we're halfway through Rosie Hendry's wartime drama "A Home From Home". Has Jimmy really caught a German spy? Illustrated by Mandy Dixon.
Series
Wedding bells peal out in Kildartie in Joyce Begg's "On Wings Of Song"….and Mike has romance on his mind, too, in Glenda Young's soap "Riverside". But who's the lucky lady?