Being a Verger at York Minster
---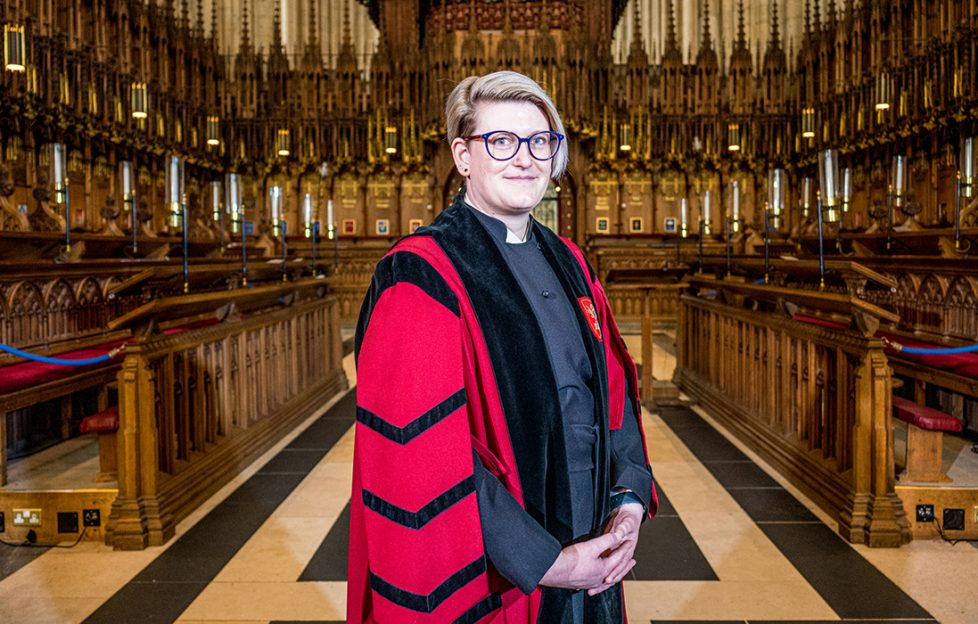 Jessica Cook, Verger at York Minster All pics: Charlotte Graham
There is no better place to be at this time of year than York Minster. That's the opinion of the world-famous cathedral's Deputy Head Verger Jessica Cook.
York Minster begins its festive preparations months in advance as it gears up for its busiest time of year. As Deputy Head Verger, Jessica — who is one of only a handful of female Vergers in the UK — is heavily involved in all the festivities. Here, she shares some of her most memorable moments from her time in this magnificent building that she once dreamed of working in.
"In my first year at the Minster, when I was a police officer, I was asked to read at The Service of Nine Lessons and Carols on Christmas Eve. I was so nervous as I don't like any form of public speaking and being in the spotlight.
I had copies of the reading taped up in every room at home to try and learn it.
"On the evening of the service, I got onto the altar platform to read and just before I started, I looked up and saw the nearly 3,000 people looking back at me and just felt completely relaxed. It was as though they had come into my home so why would I be scared. I managed to not make a mess of it or fall off the platform on my way back!
Jessica's work took her to another cathedral, but she has recently taken up a post once again at York Minster.
"Since returning to York Minster this year I have led the Kohima Memorial Service which we do here every year in Deans Park. This is organised with the Army and attended by veterans and members of the current armed forces as well as dignitaries. It is always a huge honour to lead services for veterans and to be able to reassure them of our gratitude. This year only one veteran was able to attend, and it made for a memorable and important occasion."
"We do so many big services here that give you a huge sense of pride. Leading the Archbishop of York in processions out of the Minster through the Great West doors is always memorable as these are big occasions where you feel a sense of pride that you have helped people have their biggest day professionally to that point, if they have been ordained or consecrated as Bishop for example."
Jessica's Favourite Hymns
What is Jessica's favourite Christmas hymns and carols, the one she loves to sing along with the congregation at York Minster? Here are five of the best:
Lo! He Comes With Clouds Descending
O Come, O Come, Emmanuel
Hark the Herald
Once In Royal David's City
O Come, All Ye Faithful
---
Don't forget to buy "The People's Friend Special", issue 251, on sale November 8 2023 to find out more about what is involved in Jessica's rewarding and unique role in our "Day In The Life" spot.