The People's Friend Presents… Hands Across The Water
---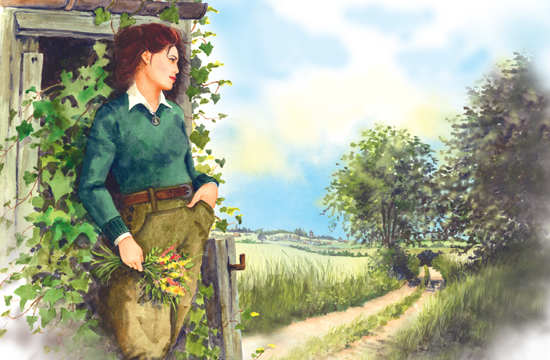 A former land girl reminisces about the last year of the war in this charming story by Angela Lanyon, as The People's Friend Presents… Hands Across The Water.
Jean had a bridge to cross – and, just for once,
she would have liked some help to do it…
Once again our Production Editor, Judey Struth, is the reader for this uplifting nostalgic tale.  You can read more about Judey, and the rest of the People's Friend team, here.
Click on the image below to hear the story.
The People's Friend Presents… is a new way to enjoy the type of stories our readers love. Each Wednesday we bring you free to listen to audio readings of some of our favourite stories from the weekly magazine and The People's Friend Specials, so remember to check back each week to see – and hear – what's new.
And don't forget you can also listen to and download our previous story readings at our page on SoundCloud.