The Forces' Sweetheart Turns 100!
---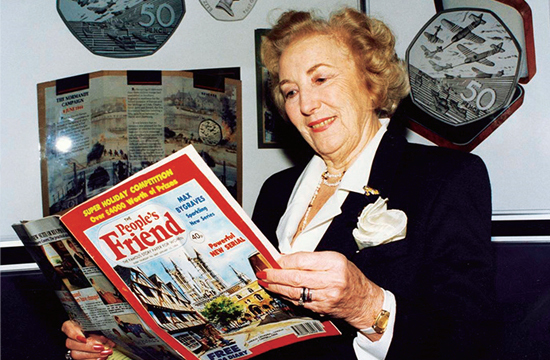 This week the wonderful Dame Vera Lynn celebrates her 100th birthday, and we'd like to join in the celebrations by wishing her a very happy birthday from "The People's Friend". A true national treasure, Dame Vera came to be known as The Forces' Sweetheart due to her popularity with the troops during World War II.
Vera Lynn travelled all over the world, performing to the troops in places as far afield as Egypt, India and Burma with ENSA – the Entertainment National Service Association – and her charitable work extended long after the end of World War II, earning her many legions of fans. She was honoured with a Damehood by HM Queen Elizabeth II in 1975 for her services to music and charity.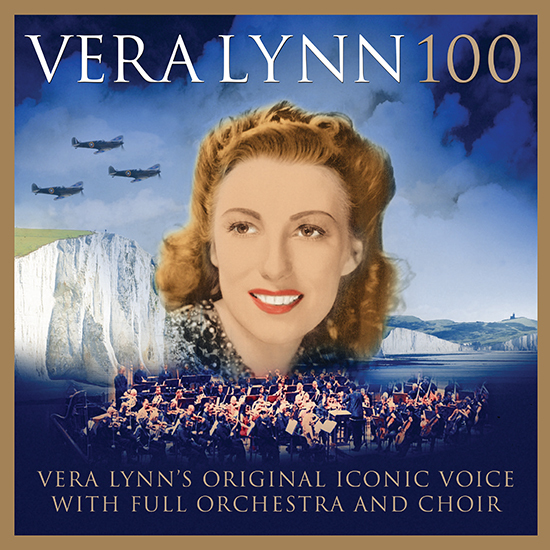 Dame Vera's most beloved songs are still her wartime hits such as We'll Meet Again and (There'll Be Bluebirds Over) The White Cliffs Of Dover, and in 2009 she became the oldest living artist to reach number one, topping the charts with her album We'll Meet Again: The Very Best Of Vera Lynn. This truly astonishing feat simply goes to prove how much her music still means to her many fans around the world.
In celebration of her milestone birthday on the 20th of March, 2017, Dame Vera is releasing a new album. Vera Lynn 100 features her distinctive original vocals set to completely new, re-orchestrated versions of her most beloved songs. The new recording also features several duets, with partners including Alfie Boe, Alexander Armstrong, Aled Jones, and the RAF Squadronaires.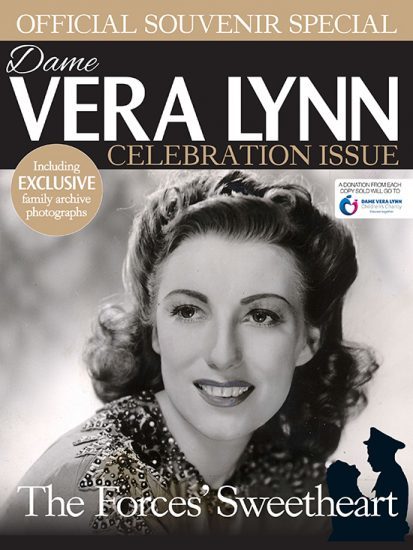 The brand new album is available right now from the DC Thomson Shop at the fantastic price of only £16.00 including Postage and Packing.  Click here to view the album and our range of celebratory items, including a souvenir special bookazine, available now for only £9.99 including postage and packing.