Story Starter: Sightseeing In Southampton
---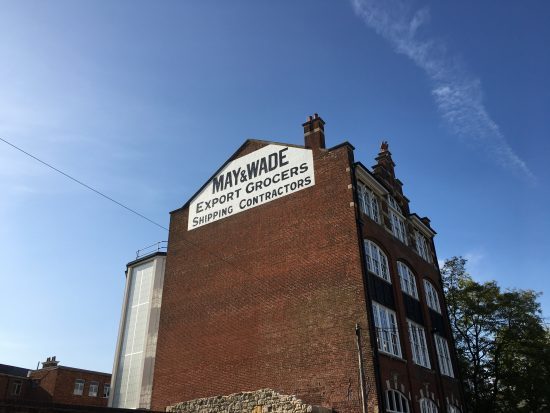 Photo: Shirley Blair
Had a smashing time in Southampton this week. Do you know one of those funny, stupid things? I knew that ships like the Queen Mary 2 sail from there, and yet I hadn't quite connected that with the same Southampton that I was going to until I saw a humongous liner just outside the hotel window! I'd never been so close to one before. Gosh, it was big. Like a multi-storey block. And it left silently during the night. I'd have expected to hear a few farewell toots.
I was there, of course, for the latest workshop. Alison Carter joined me and it was a full-on day with 18 guests, aspiring writers all, though I was pleased to meet Jill Barry for the first time, who is prolific in our pocket novels.
Jill made my day, actually. I stayed there the night before and at breakfast I scanned the room as usual for anyone who looked like they might be there for the workshop. I spotted Jill, without knowing who she was, and wondered.
Then when everyone was arriving for the workshop, in she walked and introduced herself. "Hello," I said. "I saw you at breakfast", and she'd seen me, too, and a/hadn't wanted to intrude while I enjoyed my bacon and eggs (yes, again), and b/ hadn't been sure it was me because, she said, I looked younger than my photograph. First thing in the morning! What a lovely lady!
Anyway, Sarah Swatridge was there, too, Sarah being a regular writer who works with Alison. I don't think she'll mind me saying that she's been struggling to find success of late, and came to the workshop to brush up her skills. I really hope we've helped.
I had a good wander round Southampton on the evening I arrived, and again after the workshop before it was time to head to the airport. It's a very interesting city, one of contrasts between very old mediaeval buildings in the old part, several modern, and massive, retail parks and indoor malls, and more multi-storey car parks than I've ever seen in one place. Plus the port itself, of course….Really interesting.
This pic caught my eye. I like the line Export Grocers. It speaks of the past, and something entrepreneurial and adventurous. So, over to you to see if it does anything for your creative jets.