Fiction Sneak Peek: June 10, 2017 issue
---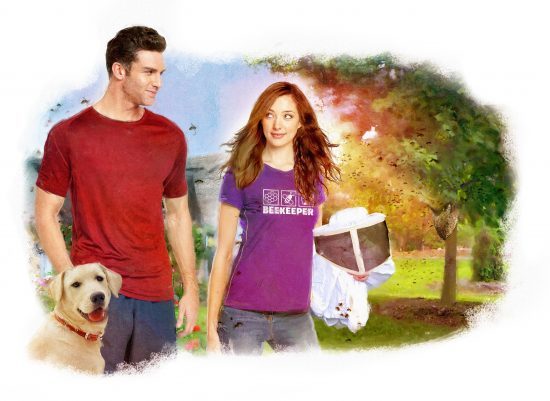 Illustration by Martin Baines.
The drone of a bee is such a summery sound – until you realise there's not one bee, not two, but hundreds … That's when Daniel cries "Help!" and that's how he meets Amelia Bagshaw, beekeeper, in "The Sweet Life" by Isobel J. Sayer, our opening story.
From bees to snails. Left-handed snails, what's more. Goodness knows how Andrea Wotherspoon came up with the idea for "A Snail Called Southpaw" but it's lovely. Illustration by Sarah Holliday.
We take a turn to the more poignant for Keith Havers's "Kite Flying" illustrated by Helen Welsh. A kite is such a symbol of freedom and release, isn't it?
Megan finds the cottage of her dreams in "Sunshine And Lavender" by Margaret Skipworth, but is she seeing it through rose-tinted spectacles? Illustration by Kirk Houston.
"The First Pear" by Enid Reece is set in summer 1850, when folklore claims that true love awaits whoever is first to pick the ripe fruit. Clara hopes so, at least. Illustration by Mandy Dixon.
Can a novel business investment lead to sweet romance? That's the question in Maggie Cobbett's "Charley And The Chocolate Fountain", illustrated by Andre Leonard.
"In The Fast Lane" by Tracy Baines is a fun story with a serious point to make, illustrated by Kirk Houston.
Series
In "On Wings Of Song" by Joyce Begg, Lizzie finds she may have bitten off more than she can chew.
In "Riverside", meanwhile, Mary's got Mike Brennan in her sights, and it seems Bob might have hidden depths. You can't miss our unmissable soap by Glenda Young.
Serials
It's part 3 – the final instalment – of "Happy Days At The Criterion" by Francesca Capaldi this week. I've loved the authentic Italian café atmosphere in this one – so evocative. Now it's decision time for Renzo and Gwen. Illustration by Kirk Houston.
And decisions are the theme in Jennifer Bohnet's "A Year In France", too. Sometimes it's not about the decision but how it'll affect others, isn't it? Illustration by Mandy Dixon.
That's a snapshot of your fiction reading in our June 10 issue. Be a buzzy bee and buy it now!