Fiction Sneak Peek: June 17, 2017 issue
---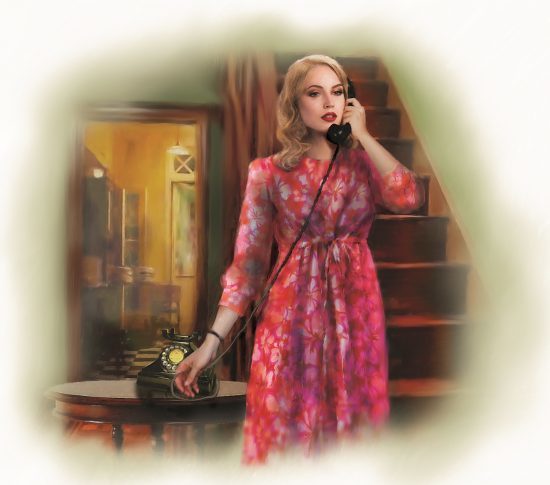 Illustration by Helen Welsh.
Our opening story is the "Friend" debut of writer Clare Martin, and it's a cracker. "A Cargo For Cora" is set in 1940 with Cora driving secret missions for the military. The thing is, she has her own cargo on board, as it were: she's eight months pregnant. What could possibly go wrong? Illustration by Helen Welsh.
A delicate, poignant story next, by Glenda Young, about a family holiday and the secret, unexpected pain it can cause. That's "Father And Daughter", illustrated by Sarah Holliday.
Another similarly poignant story is "Forgive And Forget" by Jan Wright, as Melissa and Josh face Father's Day. Illustration by Sarah Holliday.
Sometimes a quirky illustration instead of the more traditional portraiture is the perfect way to capture the character of a story. That's the case with "At The Crossroads" by Yvonne Frederick, about finding your way with a sulky satnav! Illustration, Sarah Holliday.
"The Rosemary Line Café" by Tracey Glasspool is about an old preserved railway, a new café, and the discovery of a locket. But whose is it? Illustration by Helen Welsh.
"The Cat On The Bus" by Linda Lewis is exactly what it says: a story about a cat who catches the bus and somehow manages to change Kay's life. Cute. This one has another illustration by Sarah Holliday, her fourth this week. She's obviously been working very hard!
And talking of things that can change your life, a psychedelic bicycle is the secret in Joanna Bucktrout's "Feelin' Groovy", illustrated by Jim Dewar.
Series
It's music festival time in Joyce Begg's "On Wings Of Song" but can the Kildartie Singers match up to the competition?
In "Riverside", our unmissable soap by Glenda Young, George tells Susan his secret anniversary plan for Mary. Trouble is, Susan knows her mum, and she's not sure she's going to like it!
Serials
I'm beyond pleased to announce our new serial beginning this week. It's "Northern Lights" by the incomparable Betty McInnes. Set in Scotland in the 1800s, it focusses on the Spink family. Having left in anger, Lilias hasn't set foot in Arbroath for years. But now her grandchildren need her…. It's set against the backdrop of the building of the Bell Rock Lighthouse. Illustration by Ruth Blair.
Meanwhile, in Jennifer Bohnet's "A Year In France", Julia's had her own unexpected news – but can she really believe it? Illustration by Mandy Dixon.