Fiction Sneak Peek: June 24, 2017 issue
---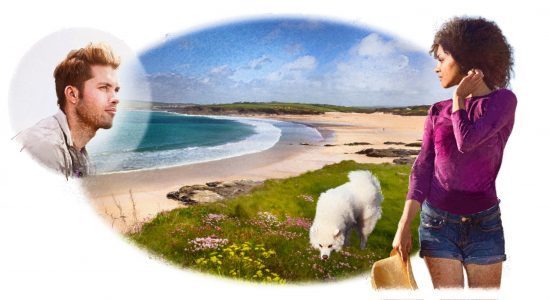 Illustration by Mandy Dixon.
Jean Cullop opens this week's reading with her typically thoughtful story "In The Heat Of The Moment". Holly's mum reckons she's well named: at her best in winter and mighty prickly. And that can drive people away – people like Ryan…
Next comes "Luxury Goods" by Alison Carter. A family struggles to get by in 1938, and yet can't bear to part with the piano that means so much to them. This one makes for such satisfying reading.
Teresa Ashby's fun story "Getting The Message" follows the emails pinging between Frank and his sister Grace. The holiday house swap seemed like a good idea at the time… Illustrated by Sarah Holliday.
In "The Virtual Gardener" by Linda Lewis, David writes a newspaper gardening column – but that doesn't mean he's an expert. And it looks like he's about to be caught out. Illustration: Mandy Murray.
Maggie Cobbett tells me that her story "Gathering The Threads" was inspired by a conversation with a lady in a craft shop.
What happens when your girlfriend invites her ex to a family party? That's "The Ex Factor" by Val Bonsall. Illustrated by Helen Welsh.
In "Buried Deep" by Della Galton, single mum Rebecca mourns the widening gulf between her and her uncommunicative teen. Will they ever connect again? Illustration: Jim Dewar.
Series
In "On Wings of Song" by Joyce Begg, it's the AGM, time for making plans for the future. Including a September wedding.
Some fun reading next in "Riverside", our unmissable soap by Glenda Young. Ruby gets the wrong end of the stick and lets the cat out of the bag. Ooops.
Serials
It's part 2 of Betty McInnes's "Northern Lights". I bet you're already completely caught up with Lilias and her family. It's such compelling reading. Illustrated by Ruth Blair.
As we near the end of "A Year In France" by Jennifer Bohnet, Maddy has broken her golden rule – never to get involved with a client. Illustrated by Mandy Dixon,