Contact the Elderly
---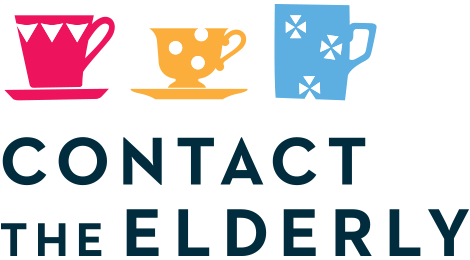 Contact the Elderly has been changing lives through its simple formula of tea, cake and companionship for more than fifty years. It was founded in 1965 by Trevor Lyttleton MBE, who met a lady living near him with no friends or family nearby. Saddened by the loneliness described by his neighbour, Trevor contacted social services, who helped him to identify others in the area that would benefit from some company. With support from a group of friends, Trevor arranged an outing on a Sunday afternoon. The outing made a huge difference to the lives of the guests, and from these humble beginnings a lifeline of friendship was born.
Contact the Elderly now has a network of almost 9,500 volunteers, organising free Sunday afternoon tea parties for more than 5,200 people aged seventy-five and over who live alone throughout England, Scotland and Wales. Each month the guests are collected from their homes by a friendly volunteer driver and accompanied to the home of a local volunteer host, where they meet with a small group for afternoon tea. The group visits a different volunteer host each month, but the drivers remain the same. This means that over the years, true, lasting friendships are formed and feelings of loneliness are replaced with those of companionship.
The Contact the Elderly model is truly unique. The drivers are there to offer a helping hand, so the tea parties are the perfect opportunity for those who find it difficult to get out and about by themselves. In addition, the gatherings always take place on a Sunday afternoon as they know that, for many older people, Sunday can be a particularly quiet day, and most other services do not operate at weekends.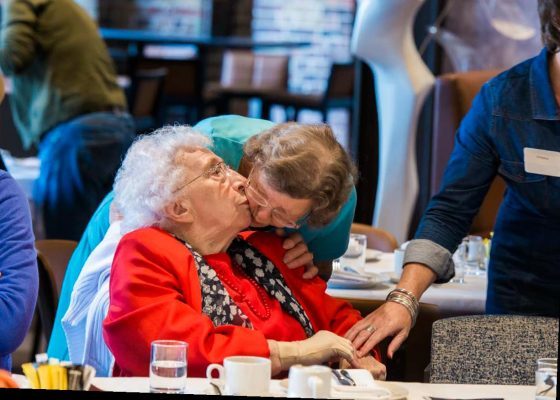 With more than fifty years' experience, Contact the Elderly know that their tea parties are life changing for those who attend. Contact the Elderly tea parties aim to bring people back into their communities and bridge the gap between generations. The friendships made extend way beyond the monthly meetings, with volunteers often helping guests with their weekly shopping, or even inviting them into their homes for Christmas dinner.
Ninety-four-year-old Glad from Cambridgeshire has been going to the tea parties for seven years. "I get the hump sometimes," she says. "I get irritated and hate old age and not being able to do the things I used to be able to do, but with the tea parties organised by Contact the Elderly, there's something to look forward to; it's the highlight of my month. "It's not just about being taken out to tea (although the tea and cake are very good!), it's one day when you're not stuck in the house on your own. You get to meet lots of really nice new people, and the atmosphere is always such a fun, happy one – we talk about all sorts!" Glad is not alone. Read about Ninety-four year old Bunty, who joined two years ago, here.
We are living in an ageing population and it is estimated that by 2035 the number of people aged eighty-five and over will reach 3.5 million and account for 5% of the total UK population (ON S 2012). Contact the Elderly works closely with healthcare professionals such as GPs, as well as voluntary organisations and local businesses, to reach out to people aged seventy-five and over who live alone and would enjoy meeting new friends over tea and cake.
If you would like more information about joining a group, or you know someone who would, please get in touch on; 0800 716543 or e-mail: info@contact-the-elderly.org.uk.
You can also find more information on the website: www.contact-the-elderly.org.uk.