Sewing2Gether's Help For Refugees
---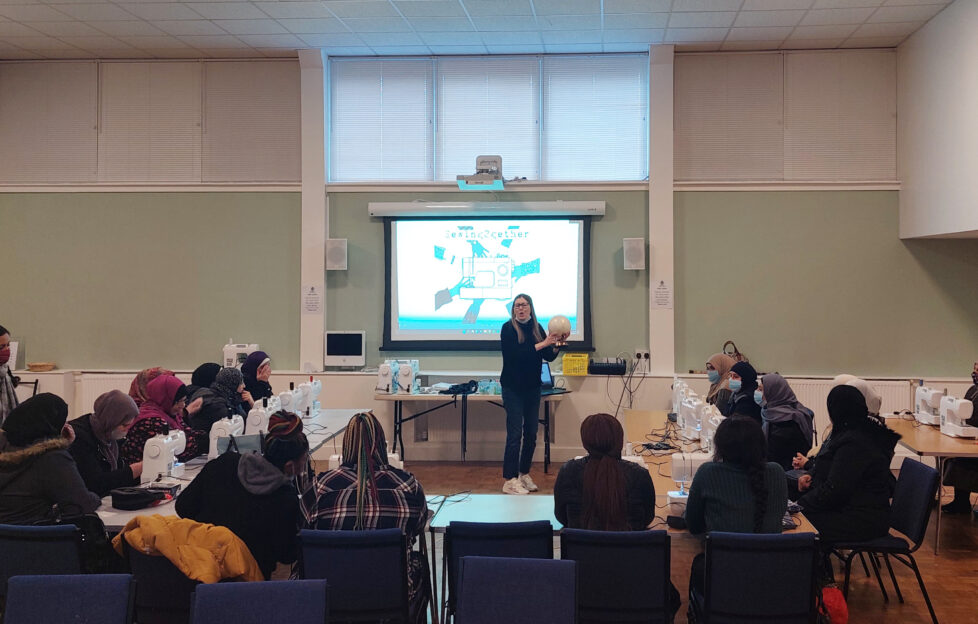 Sewing2Gether All Nations.
Moving to a new country, where you don't speak the language, must be so daunting. One group that offers support and help for refugees is Sewing2Gether All Nations.
The group in Renfrewshire run sewing sessions bringing together refugee women and helping them integrate through learning English while enjoying craft projects in a safe, welcoming space.
Our writer, Bill Gibb, found out about the wonderful work of the group and his full feature can be found in "The People's Friend" January 21 issue. 
"A Real Blessing"
One woman who is keen to share her experiences is group member, Laura, who has nothing but praise for all the wonderful help and support she has found at Sewing2Gether.
"I just took down my Christmas tree, and there was lots of love hanging on it. Some ornaments bought and others from the Christmas crackers we had at the Sewing2Gether All Nations Christmas party. When I put the tree up, I did not expect the bottom to crowd with gifts," Laura said.
"I could not hold back tears on Boxing Day, unwrapping the carefully selected gifts. They all suited me, a real blessing to have family around me!
"I attended the last party with all the ladies and the dancing was the best part. We got to celebrate the end of year together with people brought together by the facilitators who care.
"They have created a safe space where I have felt respected, heard, loved and cared for."
"I Found A Family"
"I moved to Paisley about six months ago and lived in a hotel for a few weeks. While I lived there, I met Gabi Cullen and Corinne Watt (founders of the group), who had come by to introduce the group to a lady who was in the hotel, too.
"It was such a coincidence but through the lady, I found a family. My confidence has grown and I can now sew and even teach others what I learnt. Volunteering at the group not only gives me a sense of purpose but it makes me appreciate and look beyond my past experiences.
"Whenever the group is not meeting, I am always looking forward for the takeaway sewing project.
Learning how to mend clothes and repurpose old fabrics has really changed how I treat my clothes. I am now more aware of how much fast fashion trends are impacting the planet," Laura adds.
"I have made, bags, key rings, brooches, lavender pouch and I am always looking forward to Wednesday's when I can meet up with the rest of the group.
"Being able to assist one to thread a sewing machine or even name the parts of the machine in English is major.
"It does sound simple,  but it has been a journey of becoming healthier, more confident, accepting help and choosing to bring smiles to other people's faces."
You can read Bill Gibb's full article in "The People's Friend", Jan 21 issue. Available online or from most major supermarkets and newsagents. Or subscribe to the magazine to get every issue delivered straight to your door, making sure you never miss an issue. 
Find out more about the group here.
If you enjoy crafts, find out how to make a tote bag also in our January 21 issue. More details here.