Love Darg Campaign, 2017: An Afternoon Of Knitting For Cats Protection
---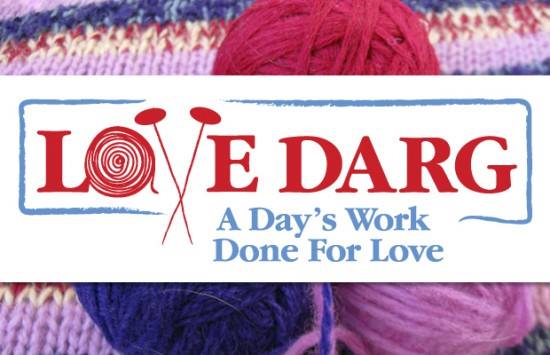 If you're unfamiliar with its history, "The People's Friend" Love Darg campaign has been running since 1885.
As this is a nationwide event, "Friend" readers from all over have donated thousands of gifts and pounds to many charities over the years.
This year, our focus was on Cats Protection!
Here at the office, we held a wonderful knitting afternoon for all the staff! The aim was to raise awareness and donations for Cats Protection, as well as knit some beautiful woollen blankets and a few cuddly mice for our furry friends.
I spent the afternoon filming all the action and I've edited this little behind-the-scenes look for you all.
I hope you enjoy our lunchtime antics as much as we did!
H
HOW TO DONATE!
For Details on where to donate your knits click here.
send a cheque to 'Love Darg campaign', National Cat Centre, Chelwood Gate, Haywards Heath, West Sussex, RH17 7TT. Please make the cheque payable to Cats Protection and also write "The People's Friend" on the back of your cheque. Please do not send cash.
make a donation over the phone by calling Cats Protection on 0800 917 2287 (office hours, Monday to Friday) and quoting "The People's Friend Love Darg Campaign".
or on the Cats Protection website.