Toffee Settles In
---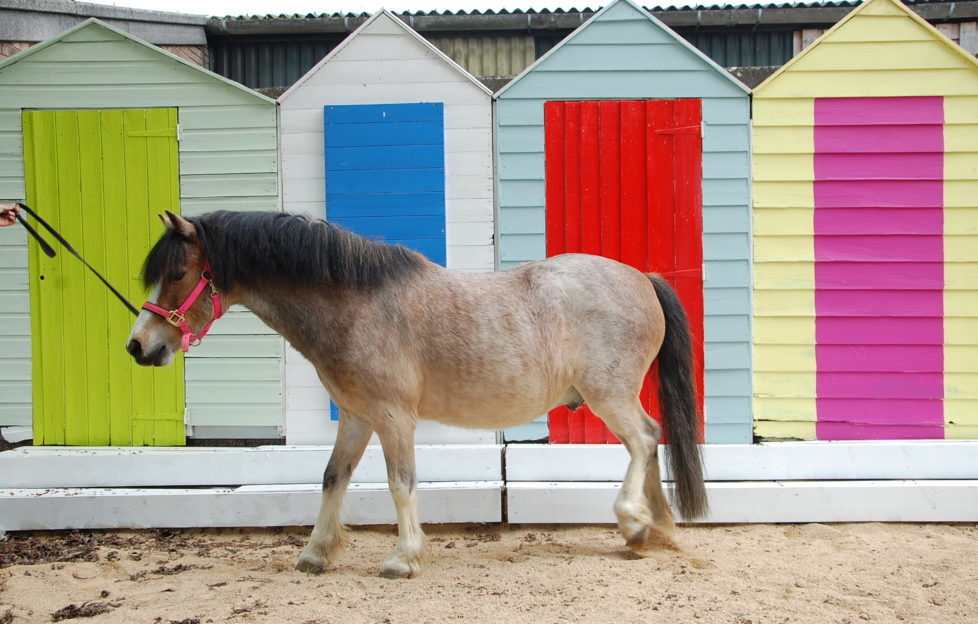 With the help of the coaches at RDA Cotswold group, Toffee's training is progressing well . . .
Toffee, the Riding for the Disabled trainee pony, is being put through his paces at the Cotswold RDA Group. He has settled in incredibly well. However, when you are training to become an RDA pony, work starts straight away. One of the first things Toffee has learned is to get used to taking part in group lessons. For his early attempts, he does so without a rider. Group lessons normally consist of six riders with similar levels of ability, where possible, to ensure they get the maximum benefit from their lesson. Each day, the ponies are assigned a volunteer leader who has been trained to lead them to the RDA's high standards. Different volunteers attend on different days, so it's important that Toffee gets used to working with lots of new people. At Cotswold, some of the instructors like to use music in their lessons – the current favourite is "Happy" by Pharrell Williams. The variety of new experiences like this that Toffee goes through are important to check his reaction to all sorts of situations. So far he has taken everything in his stride and has passed all his tests with flying colours.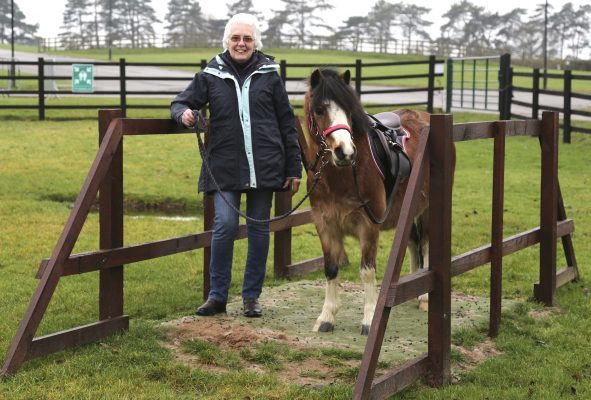 At the end of the day, it's time for rest and play. Toffee and his friends are really getting to know each other. Whilst he may be the smallest member of the herd, he certainly doesn't let that get in the way. Approaching his tenth birthday, he is like any ten-year-old boy – he loves running around in the fields and being "one of the boys". Central to Toffee's RDA life are the equestrian team who love and care for him every day. As they get to know him they are beginning to see his own unique character. Toffee is quite happy to follow the team around like a big pet dog and will happily stand for hours whilst being brushed. Toffee will become your firm friend if he spies you approaching with a set of grooming brushes, and, of course, a slice of apple after work always goes down well! Toffee's making great progress, but he's not the only newcomer to Cotswold Group.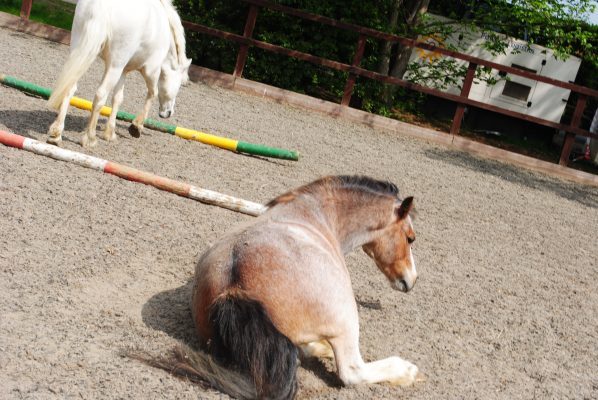 New volunteers of the human variety are also being welcomed and trained so that they, too, can feel confident about helping the group's disabled riders. At the centre of every RDA session is a fully qualified coach (usually a volunteer). These highly skilled and often extremely experienced individuals are responsible for bringing together all the elements of RDA – horse, rider and volunteers – to achieve the best possible outcome for the rider. "Our coaching pathway – a series of training and qualifications – is renowned the world over, and we are extremely proud of the expertise of our coaches," Matt Cobble, Volunteer Development Manager, says. But it isn't just the letters after their names that make RDA's coaches special. "Wherever you go in RDA you'll find inspirational coaches who believe in the ability of each and every one of their riders to achieve their goal. Training can help with that – but that fundamental belief needs to be there from the start."
Return to our Riding for the Disabled Association page.
Meet  Skye, Toffee's first rider