Happy Endings!
---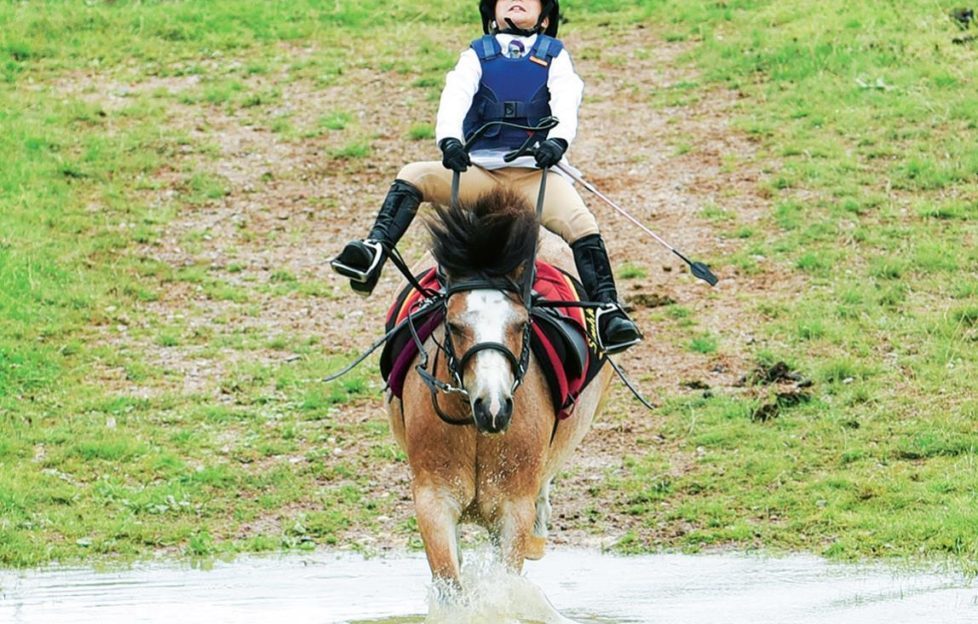 Toffee was on loan to Cotswold RDA from a family called the Chichesters, and he is now back with them.
"He is so happy," Heather says. "We've been following his adventures with his rider, Sophie, and have even seen a picture of them in 'Horse & Hound' magazine!" [pictured]
"He came second in his first-ever one-day event and is back to loving life. We're so pleased for him and we know we made the right decision."
The group will continue to stay in touch with Toffee's family and feel sure there will be many happy times ahead for Toffee and rider Sophie. Even so, it's always sad to say goodbye to a horse – especially one as mischievous as Toffee.