Turning Point for Toffee
---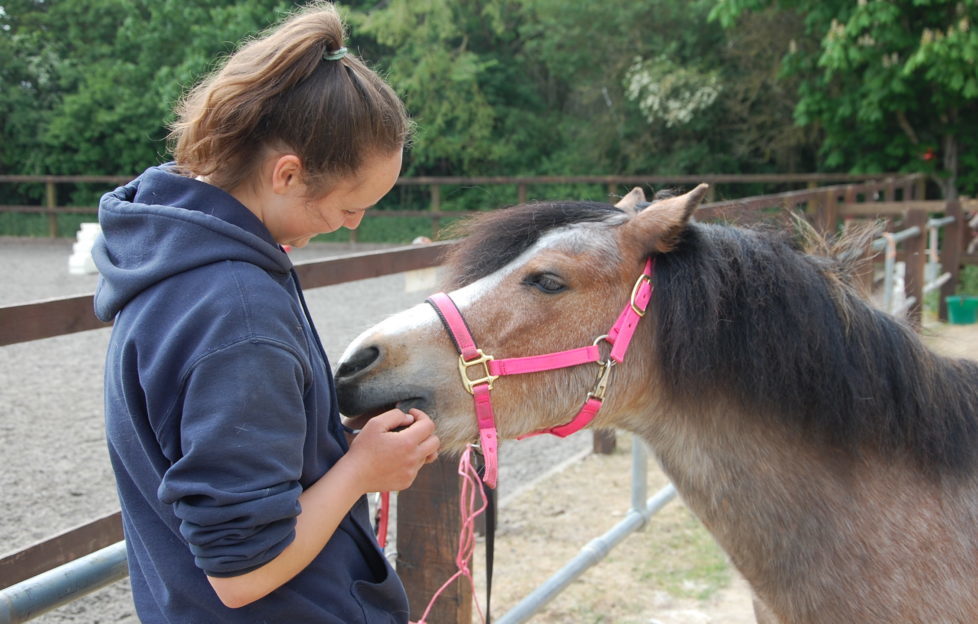 Photograph courtesy of RDA
Making the grade as a Riding for the Disabled pony isn't easy, as our trainee discovers. 
AT the RIDING for the Disabled Association, finding the right horses and ponies for the charity's 500 groups around the UK can be a real challenge. We've been following the exploits of new recruit Toffee at Cotswold RDA in Gloucestershire. Cheeky Toffee has been put through his paces in lessons, competitions, proficiency tests and more.
Unfortunately, as the weeks went on, Toffee's trainers started to feel he just wasn't happy with his job as an Riding for the disabled pony. It takes a lot to make the grade and help disabled children achieve their goals, and if things aren't working out sometimes tough decisions have to be made. One of the situations almost all RDA horses have to be comfortable with is sidewalking. This is when a volunteer walks alongside the rider if they are a novice or might need extra support during the lesson. Some riders will have a sidewalker on both sides.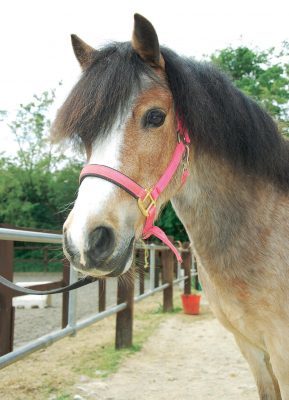 "Horses are 'fight or flight' animals who are naturally wary of being approached or followed," RDA Coach Heather explains. "They have to learn to be comfortable with people around them at close quarters, and some don't like it at all." Despite gentle encouragement, Toffee just found this part of his work very unsettling. Equine welfare is of paramount importance at RDA, and when a pony isn't happy in their work it isn't fair to make them carry on.
So with heavy hearts, Toffee's trainers decided not to continue with his training and to let him go back home to his family. "It was a really difficult decision, because he has achieved so much this year, but we knew we weren't able to give him what he needed," Heather explains. "We'll miss his funny little ways; his habit of escaping at every opportunity and most of all his adorable face!"
Since then, the group have been trying to find a replacement "cheeky chappie" for their younger riders. There have been a few likely candidates but so far none as promising as Toffee. So what does it take to become the perfect RDA pony? It's time to introduce Flyer.
Flyer is an eight-year-old Welsh Section B. That means he's the same breed of pony as Toffee but a little bigger (13.1 hh). He joined Cotswold RDA in February 2015, and although he's a lively young chap he's already settled well into RDA life. "He's my favourite," Yard Manager Debbie confesses. "He's stunning, intelligent, forward going and fun to ride." Good temperament is vital in RDA horses – but that doesn't mean they should be old, slow plodders.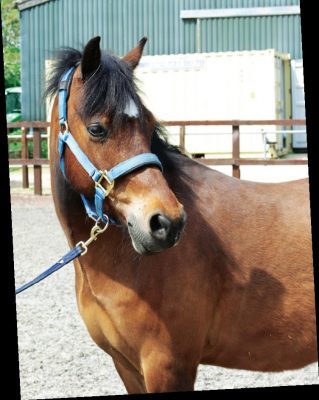 RDA needs healthy, fit and active horses because the work isn't always easy, and as Toffee discovered, they need to be good at learning new things. Flyer is a quick learner and he loves his work. "He really enjoys a challenge, and because he's got quite an active walk he provides a really good riding experience for the kids," Debbie explains. Around the stables he displays good manners, gets on well with the other horses and is quite a sociable little pony. Like Toffee, Flyer has his fair share of personality and likes nothing better than a roll and a buck at playtime – or pulling a funny face!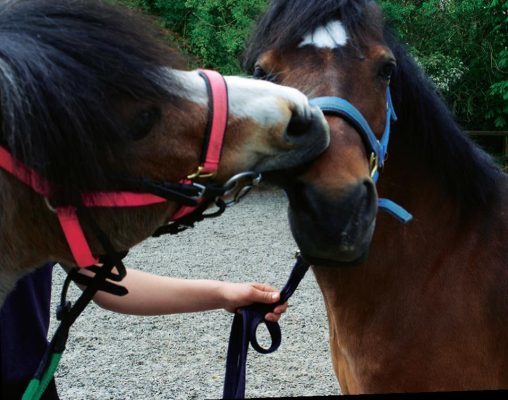 So although it has been an upheaval having to say goodbye to Toffee, life goes on at Cotswold RDA, where a new school term will bring new riders, new things to learn and achieve – and many more adventures for Flyer and his friends.