Fiction Sneak Peek: Sept. 30, 2017 issue
---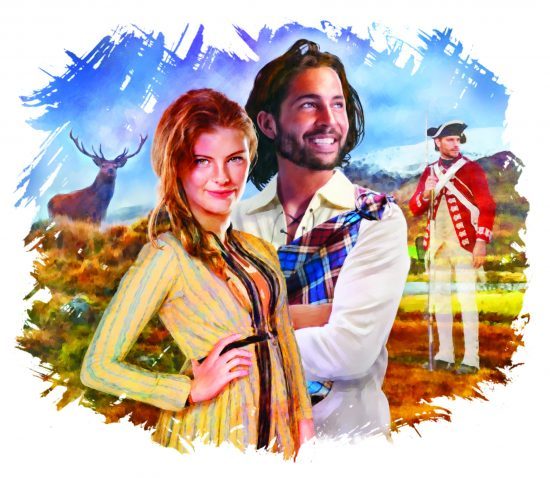 Illustration by Kirk Houston.
Do you like your romantic hero tall, dark and handsome? And a spirited heroine to make things interesting? Then boy, do we have a treat for you! You won't want to miss "A Highland Adventure", our new serial starting this week by Josephine Allen. It's stirring, passionate, set in Scotland in 1746, and a brilliant read.
And as one story begins, another ends….It's the final instalment of Linda Lewis's "Going, Going, Gone", our TV auction house drama. Have you enjoyed it? Has it had you looking at stuff around the house and thinking, "Hmmm, I wonder….?" Illustration: Ruth Blair.
Short stories
We open with a sumptuous lavender field you can almost smell, for "Ten Days In Provence" by Annie Harris. Polly's escaped there to try to cure her writer's block. Illustration: Pat Gregory.
Next is a lovely story, "Tell It To The Bees" by Jacqui Cooper – who I'll meet on Thursday at our writing workshop in York. I'm looking forward to that.
Next is "A New Chapter", the thoughtful type of story that Jean Cullop writes so well. Rina and Andrew are about to retire, and Rina's looking forward to it, really she is, and yet…. Ruth Blair illustrates this one.
Sandra and Irene have been taking students on trips for years, so why would anyone think they suddenly need a man to take charge? Well, they'll just have to put him right, won't they? Morocco's the setting for "Under An African Sun" by Jan Snook, illustrated by Sarah Holliday.
Lump in the throat alert! "Sing With Me" by Celia Kay Andrew is a poignant, touching, uplifting story about music and its power to change lives, like for Emrys, Joanna's blind music teacher. It proves you don't have to be handsome to be a hero. Ruth Blair illustrates.
Summer enjoys a last hurrah in "Holiday Romance" by Katie Ashmore, set in the 1960s. Daisy's met her own romantic hero – but will he keep in touch? Illustration: Mandy Dixon.
In "School Reunion" by Glenda Young, it's good that Rosie's making friends at school. But then Rosie brings home new pal Megan, and she's an uncanny – and unwelcome – mirror image of a girl mum Sally used to know. Illustration by André Leonard.
Series
We've more vet stories by Malcolm Welshman as "Tales From Prospect House" continues on its merry way.
And you can't put this issue down without catching up with the latest in Riverside, our weekly soap by Glenda Young. It's all about the prizes at the village show. Who'll emerge a winner?