Fiction Sneak Peek: Nov. 4, 2017 issue
---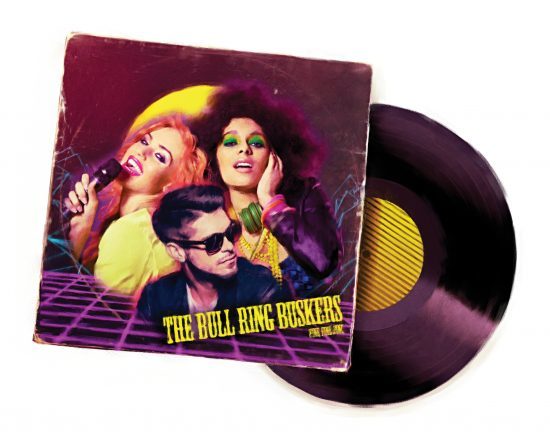 Illustration by Sarah Holliday.
It's the 80s and a band of friends go from busking to Top of the Pops! Next stop: stardom, right….? That's "The Bull Ring Buskers" by Julia Douglas.
Julie's coming home and Jeff's going to have the house looking spick and span for her. At least, that's the plan in "Not Today!" by Glenda Young, illustrated by Sarah Holliday.
Gran Jean wants to teach Tom to cook to save him living on pizza, but with him off at university how's she going to do that? Read "Tea For Tom" by Raine Cooke for Jean's novel solution, illustrated by Kirk Houston.
One of Sarah Holliday's new-style illustrations is exactly right for "The Gossip Girls", a coven of "friends" who have nothing better to do than spread nasty rumours. But see who has the last laugh in Christina Jones's story.
In "Next To Me" by Wendy Clarke, Benjamin doesn't believe in love at first sight. And then he does… Illustrated by Jim Dewar.
Ooh, ghostly goings-on in "That's The Spirit" by Ann Evans. Well, we had to for Hallowe'en, didn't we? And ghosts are all nonsense anyway, aren't they? Or so Rosie thinks… Illustration: Jim Dewar.
Alison Carter takes us off to Warsaw for an unusual story featuring Szymon and his grandmother Zuzanna, who, with a simple story about her friends, both Irene, shows his friend Danuta the real meaning of the "Hard Work" of the title. Illustration by Mandy Dixon.
Series
Malcolm Welshman's crazy "Tales From Prospect House" continue. This week: Beryl's trying her hand at painting….
Never mind that his grandad's a gangster; Dave's having a word with Graeme in "Riverside", our weekly soap by Glenda Young. And he'll worry about the consequences later.
Serials
New serial! It's a pre-Christmas three-parter by Kate Hewitt, who many of you will know better as Katharine Swartz. In "Beyond Rubies", the family are back together for the first time in years – but will it be the happy reunion they're hoping for? Illustration: Helen Welsh.
Meanwhile in "The Dividing Tide" by Lorna Howarth, Thomas has got involved in something that he knows isn't his fight, but these people are his friends. Dramatically illustrated by David Young.